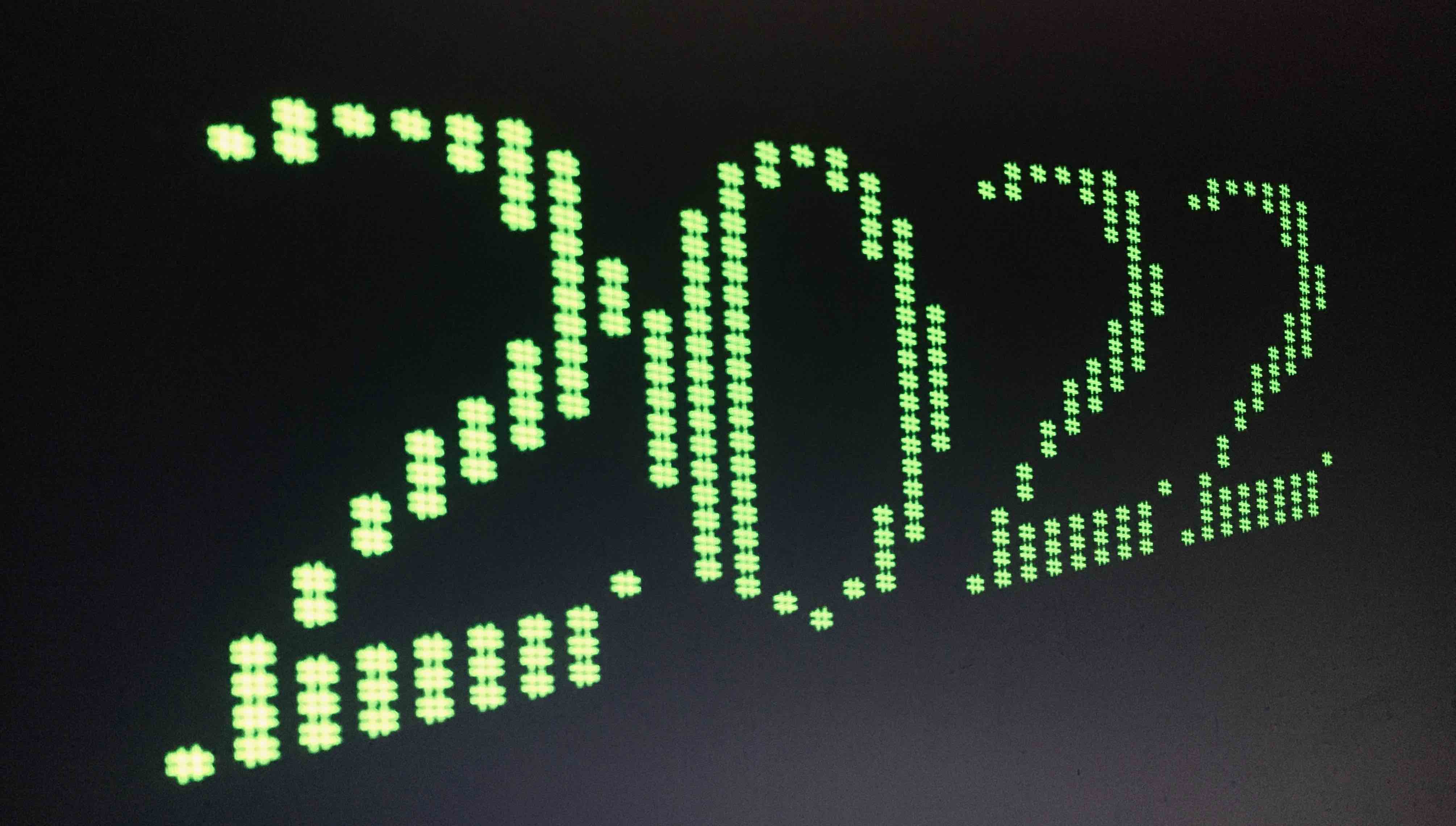 Summing up 2022 in a single word: Exploration. OneScreen explored the limits of the possible in new sectors where we can make a difference and we dug deeper for creative solutions in the areas where we already excel.
Put on your explorer's hat and come with us for a spectacular view overlooking the landscape of 2022.
Spring
As winter turned to spring in early 2022, OneScreen grew into new sectors with the introduction of Video Walls and Security Cameras:
Video Walls - We introduced two lines, LCD and LED options, for organizations who need to get their message across in a big way. Video walls with built in speakers and hundreds of pre-built display templates have also proven to be a top choice for CIOs and IT leaders who need to keep track of many information streams in a single screen.
Learn about the importance of video walls in our press release
Security Cameras - Our expertise in building cameras for OneScreen interactive whiteboards led naturally to two new lines of stand alone cameras. PrimeCam is the cost-effective and reliable camera for starting out or expanding your existing network. NeuroCam is the Edge AI Processing camera with the most advanced on-board brain to analyze images in-camera.
Read the Security Camera reveal at ISC West 2022
Sales growth and the expansion into new product lines required new Regional Sales Managers to work with our Reseller partners on the East and West coasts.
Get to know our new RSMs, Ammiel and Carol
Summer
Our partner community welcomed new Resellers and relationships deepened in 2022 thanks to the work of our Channel Marketing Manager Nicole Geoghan. We added resources to our Partner Portal and collaborated with Resellers to promote their businesses in original ways.
Read a Partner Spotlight on one of our top US Resellers
International Partner Spotlight on a leading Canadian Reseller
Federal recovery funding for schools began to wind down in the summer of 2022. OneScreen offered assistance and information for school leaders looking to make the most of what was still available.
Time Is Running Out to Spend $122 Billion
Fall
Inc. Magazine selects the fastest growing companies in the US every year for a special list and OneScreen was highlighted for the second year in a row.
Read the press release on how our community made it possible
Screen Skills Gurus make life easier for the thousands of our customers all over the world who call or write with questions like: How do I integrate my OneScreen with XYZ software? What's the best way to preset my favorite config? Where do I find resources for teaching? In the autumn of 2022, Screen Skills Gurus appeared wherever they were needed most, in brand new apps for mobile and desktop.
Get a look behind the scenes in this app release announcement
Winter
As the year drew to a close, the OneScreen sales and marketing team opened up new possibilities for the year ahead. A new US Regional Sales Manager for the nation's heartland joined two new specialists in the fields of project management and graphic arts.
Meet Jim, Amna and Misbah, the latest additions to the OneScreen family
Academic research continues to proved the effectiveness of OneScreen technology like our leading interactive displays. Touchscreens deliver better learning gains overall than traditional lecture-oriented teaching in this study from Harvard.
See how schools are posting real learning gains and reaching new goals.
Coming Up After the Break
There's no time to lose momentum in 2023 as OneScreen continues to introduce the most powerful new technology and upgrades for organizations across the spectrum from schools to healthcare to retail to the hybrid office.
With 2 years in the bag, we find ourselves well into the decade now and 2030 suddenly doesn't look so far away anymore. Changes are accumulating rapidly in the worlds of AI and communications, suggesting that in the next few years we are likely to see advances that have been promised for decades.
OneScreen is your partner on the forefront of those developments. Our engineers and designers are hard at work applying tomorrow's technology to solve today's biggest challenges in the classroom and the workplace.
Watch this space for a huge announcement in January. There's so much to see in 23!