Case Study OneScreen, VTI & Todd County Schools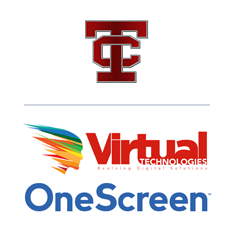 Todd County Schools Introduce MeerkatSafe to Put Safety First for Thousands of Students

Executive Summary
With their installation of OneScreen Touchscreens early in 2022, Todd County Schools discovered that the inclusion of the MeerkatSafe alert and notification system had an immediate impact on the lives of their students.
About Todd County Schools
Rural Todd County is home to nearly 2,000 K-12 students in the rolling Kentucky hills, right on the border of Tennessee.
Emergency services are not close by for some schools in this widely dispersed district. That doesn't change the fact that the schools face tougher challenges than ever these days, along with higher expectations for keeping children safe.
Todd County is meeting those changes using innovative EdTech to enhance traditional teaching methods.
Challenge
Jennifer Pope, Director of District Wide Services for the Todd County School District, takes her obligations very seriously when it comes to protecting the children under her care.
Jennifer oversaw the addition of OneScreen Touchscreens throughout the district to build better learning environments, and as part of that process she oversaw the installation of the most advanced safety and notification system available for schools today. She learned her OneScreen Touchscreens now include MeerkatSafe, exclusively for educational organizations.
MeerkatSafe is the latest innovation in real-time security. Wearable badges send out signals with the click of a button and alerts are sent out with precise location information via phone call, text or email. In the administration's central office, backend software with building layout maps show first responders exactly where to go.
Schools face critical challenges like sudden medical needs, student fights, threats of violence and weather events. MeerkatSafe is the alert and location service that schools everywhere are implementing to wide acclaim from their communities.
Solution
Kevin "KT" Talentino at VTI, OneScreen's distribution partner, introduced Todd County leadership to the MeerkatSafe alert and notification system, which has just been added to OneScreen Touchscreen purchases for schools.
Jennifer presented the system to Todd County administrators and their response was enthusiastic. MeerkatSafe was launched in all Todd County schools in early 2022. After the backend software was in place, teachers were issued wearable badges with a button to immediately alert administrators with the exact location of the call on a digital school map.
On the administrative side, as soon as a badge is triggered, MeerkatSafe sends real-time signals showing the origin location. Automated alerts are sent by email, text or a phone call.
MeerkatSafe assures school leaders that during a drill, a lockdown, a fight between students, an act of nature or any critical event where immediate help is needed, children and their safety remains the top priority.
Result
It didn't take long for Todd County to see exactly what MeerkatSafe means for student safety.
On the very first day it went live, within an hour and half hour, the school had a critical incident. A student had a seizure in the classroom. The teacher didn't have her phone on her and had to attend to the student on the floor. The teacher simply pushed the button on her MeerkatSafe badge and within moments there were three administrators running down the hall.
Security camera footage caught the entire event as it unfolded. The teacher had a nurse there with her in less time that it would have taken to send a student out of the room for help.
The face of education has certainly changed in recent years. The challenges faced by teachers and students have changed with it and now at last technology has caught up to address those changes head on. MeerkatSafe is the way schools and organizations of all kinds can make sure that even critical events can still have a happy ending.
"Our critical event planning used to be not much more than putting numbers on our exits and running What If scenarios. These days our teachers and staff have to be prepared for so much more than ever before. When dangerous critical events happen, help has to find its way to exactly where it's needed and every second that goes by can make a huge difference."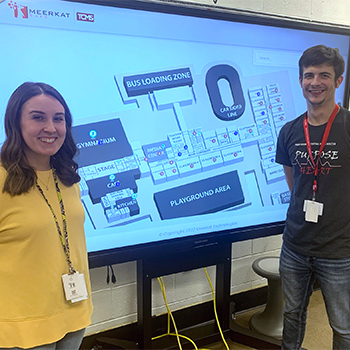 "The best part was how easy the install and adoption went. For teachers, MeerkatSafe is simply a badge with a single button. There's no training needed and it is ready to call for help as soon as they put on the badge."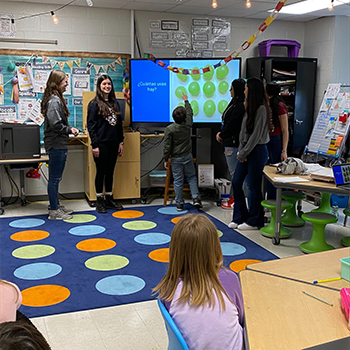 "MeerkatSafe, within the first day, provided immediate notification and response to a student medical event. MeerkatSafe was available in our moment of need and continues to provide a safety net for our schools and faculty."
---