OneScreen & Bkav Ink Exclusive Partnership to Bring Next Generation of Camera Tech to Americas Utilizing Qualcomm Technologies Chipsets
A new initiative from OneScreen and Bkav is bringing high-quality, AI-enabled camera technology to classrooms and conference rooms. At their signing ceremony in San Diego last month, representatives from the two companies announced an exclusive partnership to make high-quality, AI-enabled cameras built on Qualcomm Technologies' solutions available for education and enterprise alike, covering all of the Americas.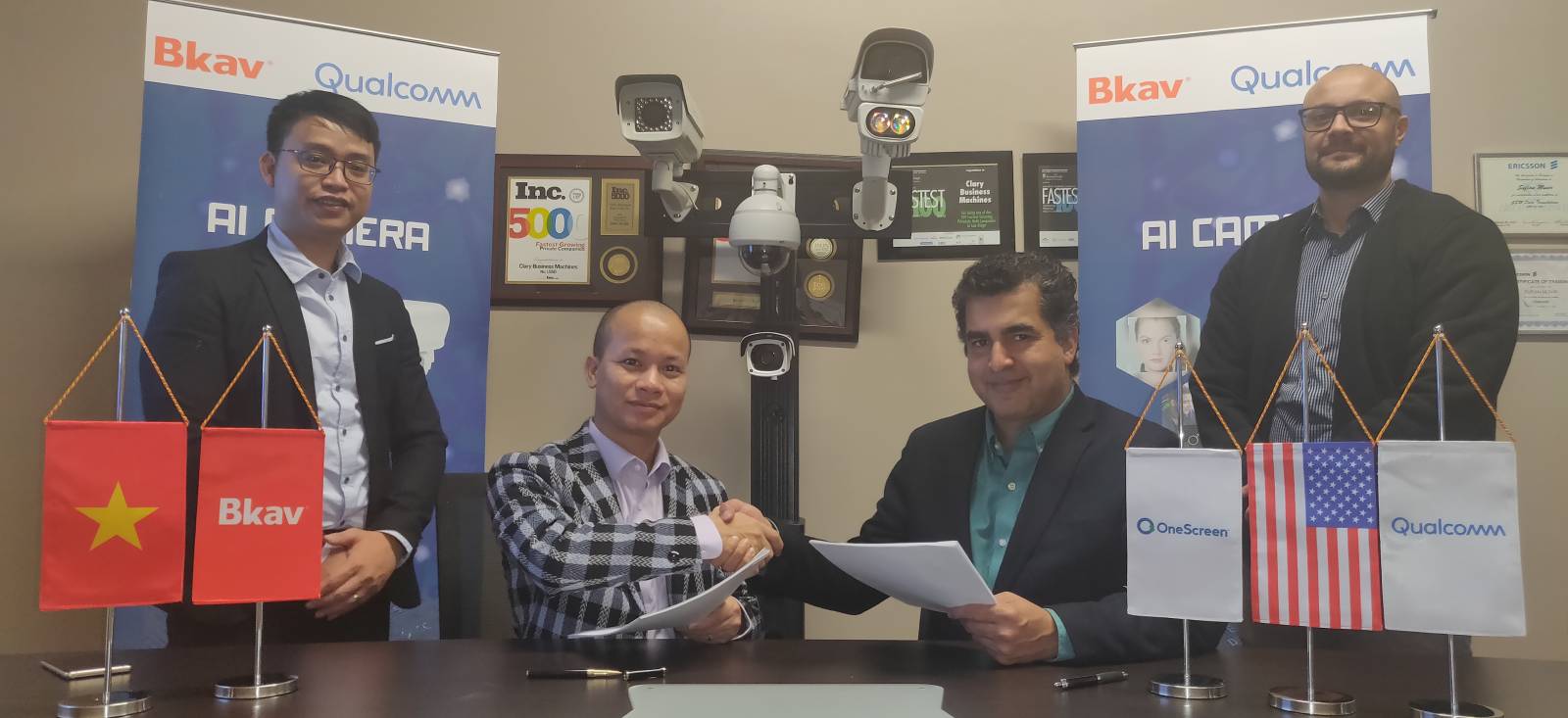 SAN DIEGO, CA April 20, 2020
The market for smart education solutions is growing by 19.4% year-over-year and expected to top $56 billion by 2024. Vietnam-based Bkav brings expertise in AI-enabled smart cameras and security software, while OneScreen delivers a range of smart devices under high demand by educators globally. The AI-enabled cameras use the Qualcomm ® Vision Intelligence Platform series of chipsets based on the Qualcomm ® QCS603, Qualcomm ® QCS605 and Qualcomm ® APQ8053 system-on-chips (SoCs).
"Bkav is one of the first manufacturers in the world integrating AI into cameras on top of technology platforms from Qualcomm Technologies. We highly appreciate the potential of the AI camera market in the US, one of the most exciting and growing markets in smart cameras," said Bkav CEO Nguyễn Tử Quảng. "Our products are of superior quality but have a more competitive price than other competitors. Therefore, we will dominate the market and strive to become one of the top 5 camera manufacturers in the world. In order to realize this strategy, we especially rely on OneScreen, an experienced US-based video collaboration company, and the superior technology platforms offered by Qualcomm Technologies."
For Sanjeet Pandit, Senior Director of Business Development and Head of Smart Cities at Qualcomm Technologies, this union between Bkav and OneScreen can help drive a wave of change in education. "We're seeing an evolution in what the public expects from tech in the classroom," he observed. "Parents are looking for better security, students want the best devices available, and educators need affordable options to keep their stakeholders connected seamlessly. We are happy to see the application of cutting-edge AI cameras powered by our cutting-edge chipsets play a bigger role in the smart education space around the world."
The new line of AI-enhanced devices from OneScreen and Bkav are expected to arrive in 2021.
About BKAV
Bkav is a technology corporation that specializes in cyber security, software, e-government, smartphone manufacturing and smart electronic devices. Bkav is among Vietnam's best-known brands chosen by Vietnam Intellectual Property Association, and among the Top 10 providing best services chosen by Vietnam Standard and Consumers Association. Bkav gained fame as the first security firm to discover critical flaws in Google Chrome only days after its launch in 2008. Bkav's specialization extends from manufacturing prevention systems to collaboration software to smartphone and smart home technology. Learn more at Bkav.com
About OneScreen
When collaboration technologies work together, organizations can realize the benefit of people working together. OneScreen Hubware and software solutions facilitate the way collaborators need to flow between work tools and access a variety of content, data, and people to be continuously productive. Headquartered in San Diego, California, OneScreen has offices in the United States, Pakistan, Colombia, Mexico and U.A.E. All of your collaboration tools are right here. Learn more at OneScreenSolutions.com
About Qualcomm
Qualcomm invents breakthrough technologies that transform how the world connects, computes and communicates. When we connected the phone to the Internet, the mobile revolution was born. Today, our inventions are the foundation for life-changing products, experiences, and industries. As we lead the world to 5G, we envision this next big change in cellular technology spurring a new era of intelligent, connected devices and enabling new opportunities in connected cars, remote delivery of health care services, and the IoT — including smart cities, smart homes, and wearables. Qualcomm Incorporated includes our licensing business, QTL, and the vast majority of our patent portfolio. Qualcomm Technologies, Inc., a subsidiary of Qualcomm Incorporated, operates, along with its subsidiaries, all of our engineering, research and development functions, and all of our products and services businesses, including, the QCT semiconductor business. For more information, visit Qualcomm's website, OnQ blog
Qualcomm is a trademark of Qualcomm Incorporated, registered in the United States and other countries.
Qualcomm QCS603, Qualcomm QCS605, Qualcomm APQ8053, and Qualcomm Vision Intelligence Platform are products of Qualcomm Technologies, Inc. and/or its subsidiaries.
"We will lead in this market by partnering with visionary technologists like the leaders at bkav. That's one of the reasons why we are delighted to be their exclusive partner in the americas. We all share the goal of pushing the industry forward in new ways and taking the lead in offering the kind of smart camera solutions as well as smart education tools that educators want. Utilizing the best-in-class technology solutions from qualcomm technologies helps us on this path."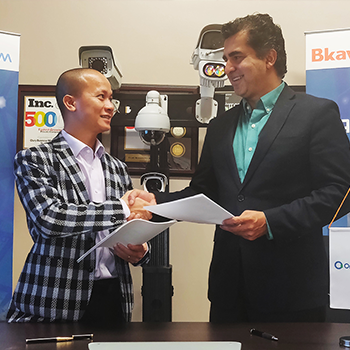 ---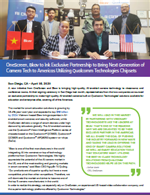 ---