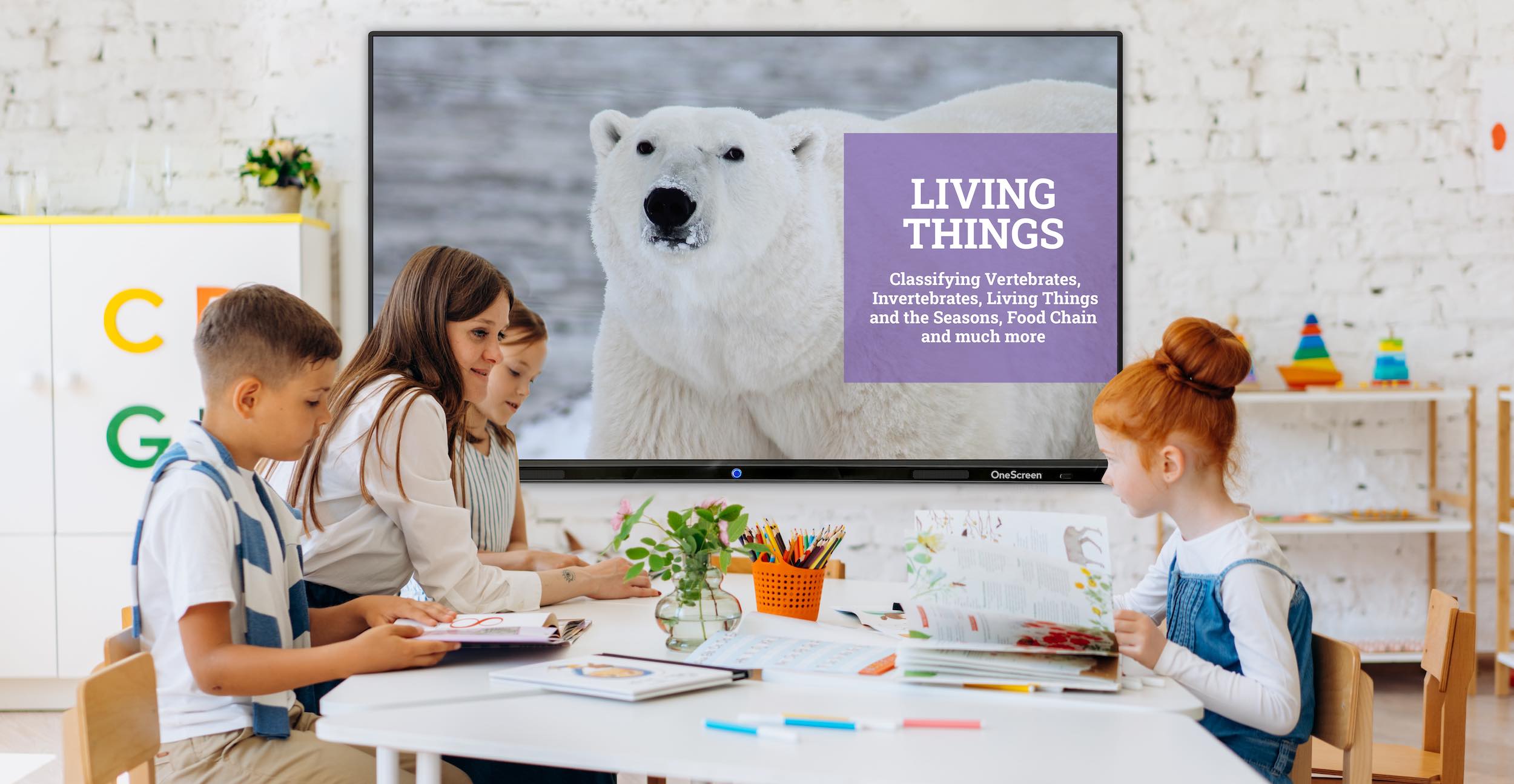 Hybrid Learning Tools
E-tools and specialized software programs are two biggest components of successful hybrid learning programs. When purchasing e-learning tools and advanced software for the classroom, it is important to keep this Top 9 Hybrid Tools Checklist in mind.
Your 9-Point Checklist For Choosing The Best Hybrid Learning Tools
Customized software that includes real time communication capabilities between students and educators.
Software programs and digital tools that offer instant classroom connectivity so teachers are free to move around the classroom.
Tools that present a collaborative learning environment. OneScreen's EShare makes it easy to put your screen on the Touchscreen from any device. No more loud projector fans, burnt out bulbs or dim, blurry images.
EdTech that is current and includes free upgrades periodically. OneScreen Subscription assures that your hardware is up to date with automatic upgrades every 3 years.
Touchscreens have replaced whiteboard, chalkboards, projectors and easel pads as the default way teachers get a message across to the whole class at once.
An extensive library of lessons, learning games and teaching materials, such as OneScreen Zuni Learning, is a major time saver for educators.
A system that allows access to high resolution images, text, video, and other media resources like the OneScreen Touchscreen TL6.
Software capable of endless versatility. OneScreen Touchscreens are compatible with the Google Play store so teachers can download any app they need to improve the learning environment.
Recurrent training and excellent tech support when you need it. Screen Skills Gurus -- only from OneScreen -- are your GoTo help for on the spot answers or training on how to get more out of all your EdTech. Free, unlimited help and training by phone, video, chat or email is just a click away.
How to Create A Successful Hybrid Learning Program

The best way to find out all that OneScreen can do to create the perfect hybrid learning space is with a free virtual demo. Arrange yours today.