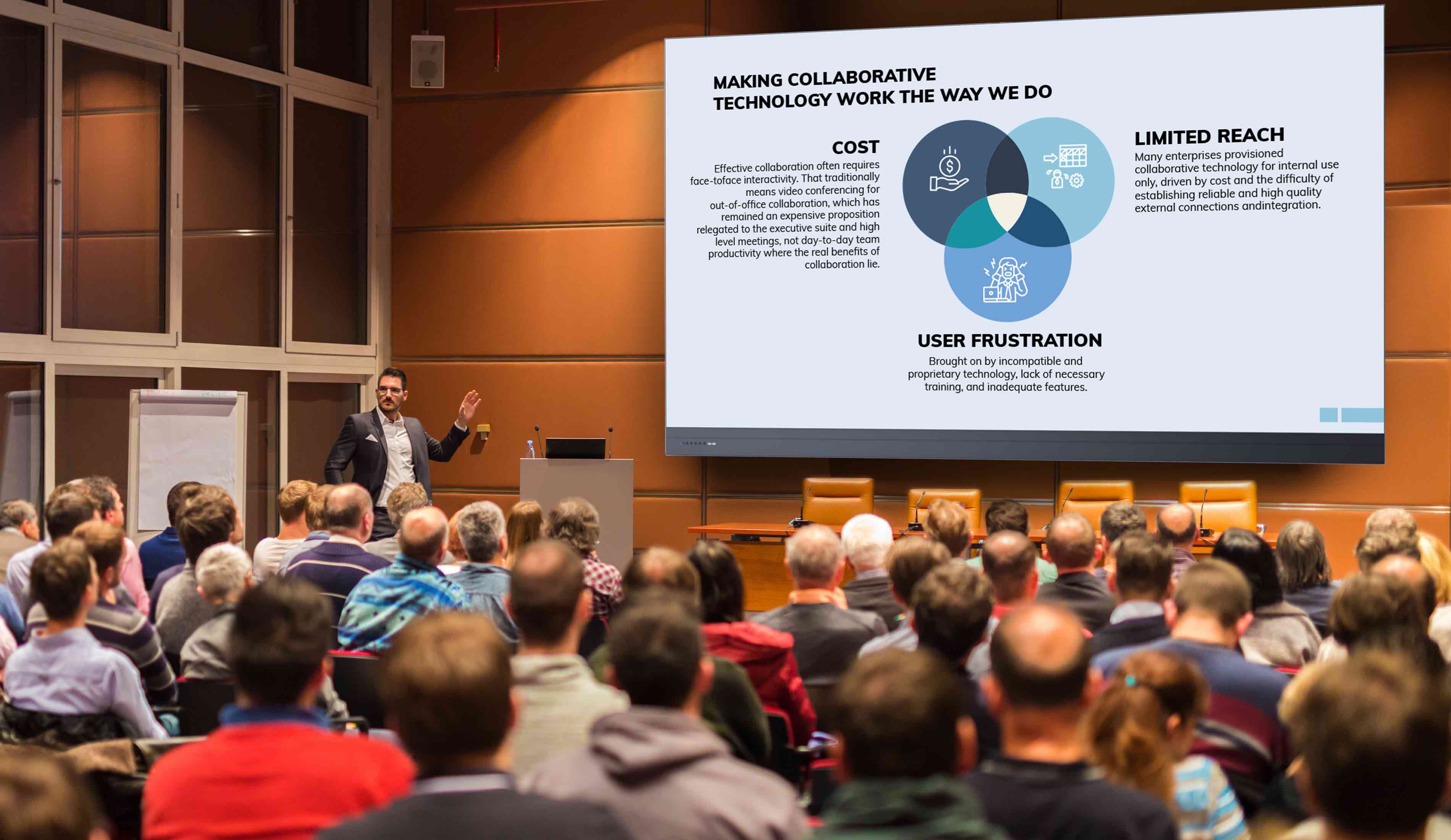 Video Walls in Unexpected Places
You can see video walls are everywhere you go. The same technology that brought you HD flatscreen TVs has advanced to the point where an entire wall can display a single crystal image or a collection of images and information.
How Video Walls are Bringing New Life to Spaces
Any environment that fosters learning, communication, and the exchange of information deserves an advanced LED Video Wall. These ultra-lightweight, low power devices make any image or info more fluid, fun, and fantastic.
For years video walls have been standard in
corporate HQ visitor rooms
government public service centers
school auditoriums and cafeterias
large conference rooms in all sectors
Now, there's a sea change in where video walls are going up. The low cost and versatility of these high impact communicators have brought new life to some surprising spaces.
If you haven't yet, you will soon see video walls in:
1. School classrooms
Sometimes an interactive touchscreen is not big enough to display all of the essential learning tools for the entire class. New wireless video walls feature multi-window splicing and integrate with other digital tools. They are thin enough to replace blackboards and energy-conscious enough to work well with aging electrical grids in older school buildings.
2. Hospital waiting rooms
Patients and their families need a lot of information quickly and video walls can deliver it all with absolute clarity. Another common use is as a display of critical information like how many patients are currently been seen, average wait time, and customer satisfaction survey data. The 160-degree super wide viewing angle and HD resolution are both ideal for reaching large groups when staying informed makes all the difference.
3. CIO private offices
There are lots of charts, graphs and data streams that CIOs have to keep an eye on -- all at the same time. That's why multi-screen displays are becoming the de facto command centers for anyone who cares about numbers. The real-time/wireless streaming capability allows for up to four connections from remote devices making sales, strategy, and planning meetings more captivating.
Virtual Wall from OneScreen
OneScreen is taking video wall technology to the next level with Virtual Wall. OneScreen experts can help with design elements and take care of installation. Most importantly, never worry about support because your Virtual Wall includes unlimited, free help & training from our Screen Skill Gurus -- only from OneScreen.
Download the info sheet on Virtual Wall and see your messages displayed the way they deserve.