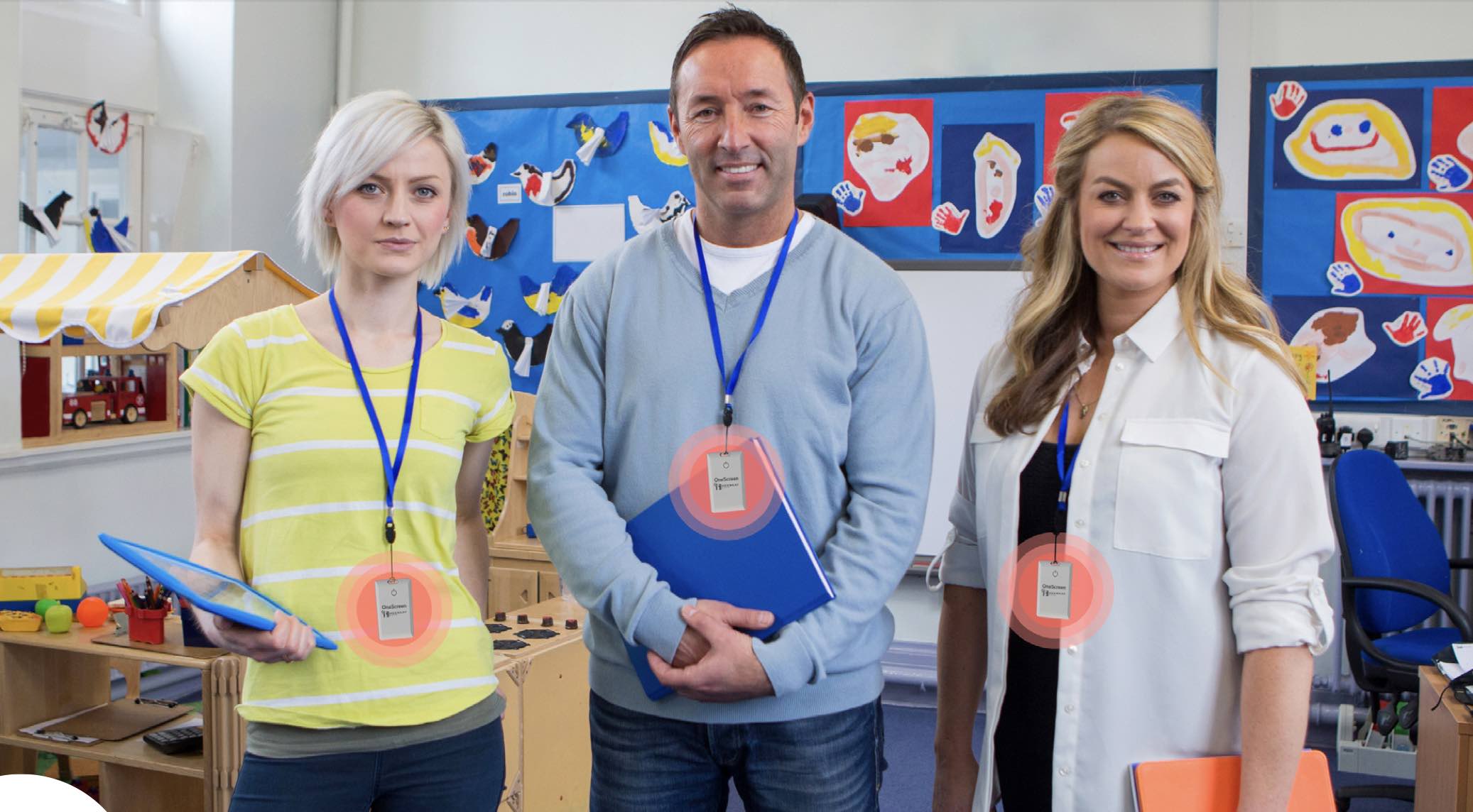 OneScreen MeerkatSafe, a real-time alert and location service, is the latest security innovation unveiled at the International Security Conference & Exposition (ISC West) inside the Venetian Expo Center in Las Vegas.
This week also brought the introduction of OneScreen Security Cameras, including the AI-enhanced NeuroCam and the versatile IP-based PrimeCam.
ISC West is the largest security expo in the US, running from March 22-25 and showcasing the latest advances in security cameras, location systems, access control, biometrics, smart cities, drones, robotics, etc.
OneScreen is presenting its new security offerings at Booth 19058.
OneScreen MeerkatSafe uses an array of cutting-edge technologies, like Bluetooth Low Energy (BLE) badges, to communicate with local gateways for precise location data.
MeerkatSafe sends real-time signals that can be triggered with a click of a small button on the badge. The alert notifies whoever needs to know - security, administration, other educators – via email, text message or phone call with information on which badge has sent the call for help and where it is exactly within a stored campus map.
"People need to know where to go and what to do when every second counts. MeerkatSafe makes sure help gets to the people that need it as fast as possible. This is ideal for schools, offices, hospitals, the public sector and so on. Anywhere people gather, there are going to be critical events and MeerkatSafe will make sure help is there in real-time," said Kevin Talentino (KT), CEO of VTI, the distribution partner for OneScreen.
Badges can be configured to send unique types of signals based on the number of triggers defined by the customer. OneScreen MeerkatSafe badges work in concert with live maps of the facility or campus to aid in speed of response to medical concerns, accidents, and dangerous events .
Top use cases for OneScreen MeerkatSafe include K-12 schools, corporate offices, government buildings and healthcare facilities.
Details and downloadable specs available on our new MeerkatSafe page.