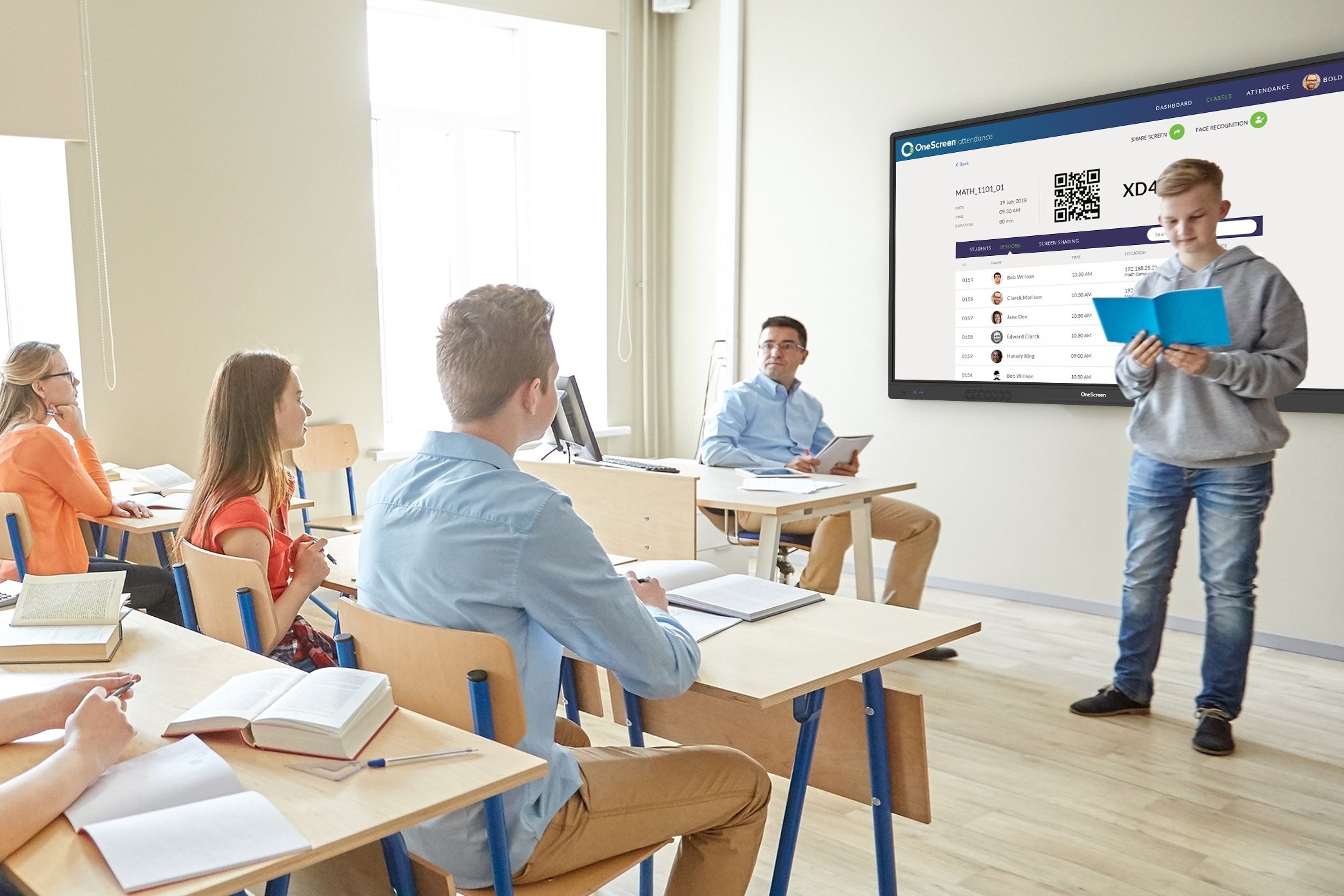 Many analysts pegged 2020 as the year digitization would go mainstream. It turns out that they were right for all the wrong reasons. Digitization in 2020 has largely centered around the transition from in-person meetings to videoconferencing, out of necessity in a socially distanced world.
The pandemic has restructured the nature of interactions in every sector from education to government to enterprise, large and small. What matters most now is not how to return to the way things were, but how to make our processes smarter and more productive than ever before. In the years ahead, people will be able to move seamlessly between in-person and virtual meetings as we merge our online and offline worlds.
For OEMs in audio/visual hardware and producers of browser-based software, the most logical questions to ask would be: How do we get there? How do we enliven the experience of online meetings? What would make them "better than being there?"
I've asked my team at OneScreen to revisit these questions regularly and our discussions have led to some remarkable conclusions. Probably the most significant of those outcomes is our new exclusive partnership with Qualcomm to transform interactive flat panels into collaboration command centers as powerful as any computer.
With a faster, more capable, more secure Qualcomm processor on board, our Q Series of interactive flat panels are the first in the industry to deserve the name "smart screens." Watch for these three trends to emerge in 2021 as the industry adapts to the next evolution in virtual classrooms and meetings.
Trend #1: Partnering with EduTech Providers for Smarter Hybrid Learning Models
At the beginning of 2020, we announced that OneScreen was joining Qualcomm and Microsoft to create an education-first smartboard running on Windows OS and incorporating the Qualcomm Snapdragon Compute Platform. At the time, we knew this was something educators wanted, but we would all soon learn how urgent it would become for schools everywhere.
School closings and new health guidelines drove distance learning systems and the flipped classroom to the top of the priority list. OneScreen Hubware for Education was there, combining a host of options that students, teachers and administrators have been asking for, such as automated attendance taking, lesson recording, and on-demand help and training so teachers could use these resources immediately
Building Windows OS into OneScreen Hubware allows it to interact seamlessly with Microsoft Education components. Meanwhile, the Qualcomm brain underneath it all assures higher quality video, low latency audio, a wider range of apps it can run simultaneously, and better security overall. These add up to more immersive educational experiences for students and improved class performance for educators.
Trend #2: Onboard Processors Reduce Dependence on the Cloud
Just as schools had to quickly adapt to remote and hybrid learning models, 2020 also accelerated the need for high-quality online collaboration tools in business and government. Social distancing, remote work and shelter in place orders have made virtual meetings the default method of communication.
The speed and scale of these changes have also made it clear why the audio/visual industry as a whole is due for an upgrade. As people in every sector have found that they have to do more online, the increased strain on Wi-Fi networks and fixed Internet bandwidth has slowed everyone down.
Older processors in flat panel displays depended on server farms in the cloud to do the heavy lifting for streaming video and audio. That may have been adequate for pre-pandemic Internet use, but now it's clear to see the quality of audio and video have suffered greatly from heavy traffic. In business, miscommunication and dropped calls can have serious financial implications. In education, those lost opportunities for learning may never come again.
Trend #3: More Transcription, Translation and Tools for Blending Virtual with In-Person Meetings
The transition to virtual meetings all happened so fast, yet people adapted in weeks to demands of online everything. After a period of adjustment, organizations discovered their own rules for running a great virtual meeting. Soon, many reported that they preferred online meetings and not just due to the safety issue.
People found that videoconferencing not only eliminated potential exposure to the coronavirus, it also made meetings more inclusive, less of a time sink and easier to share with those who couldn't be there. Virtual meetings allow each attendee to make notes on screen and back up arguments with apps or streaming video.
OneScreen smart screens with "Q on board" can launch any of the apps in the Google play store while running a meeting, sharing screens and transcribing the speech for absolute clarity. There is even a real-time translation function to help schools and businesses expand their networks to new audiences. Without the need for an additional laptop as a screen controller, the OneScreen Q series smart screen acts as a single-unit, independent collaboration hub.
For those still meeting in person, entry-way thermal scan systems and specialized cameras can help them combine their physical and virtual environments effectively in the post-COVID world.
Videoconferencing in 2030
After 2020, the world will never be the same. People say that every year, but this time there has been a true inflection point in how people are conducting their lives online. Hybrid classrooms, remote workers and virtual government services are much higher on the priority list. By 2030, these may be the preferred way interactions are structured, but only if videoconferencing technology can meet and exceed public expectations.
As a new school year and the US federal government's fiscal year 2021 begins, it's time to let go of what has held us back and look ahead to what will propel us forward. In 2030, I expect to look back on the darkest days of 2020 as the rough passage into a much brighter future.