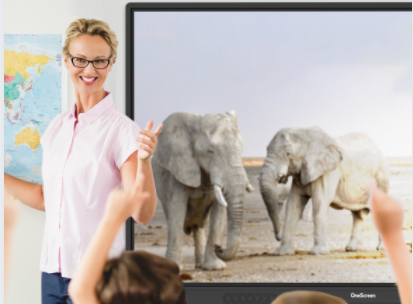 Educators have spoken and OneScreen was listening.
Schools need the latest EdTech to empower teachers and see real improvements in student performance.
But the traditional purchase model for EdTech has been a barrier to making ever-current technology consistently available.
Download this free whitepaper now
EdTech as a Service addresses the three biggest challenges schools face in giving students with a more productive, motivational learning environment for our increasingly digital world:
Current tools matter. Technology is advancing so quickly that EdTech often goes out of date before schools can recognize enough value from them. Students know the difference between new and old tech because the evidence is all around them. Those who have to learn on slower, out-dated tech are at a significant disadvantage compared to their peers.
Teachers need ongoing support. EdTech purchasers often have not enough input from the teachers who will be using it, so schools end up buying tech that educators don't know how to use. In a host of studies, educators consistently ask for more training and technical support after the purchase.
Growing urgency meets restricted budgets. Even though funding for tech is available at the federal, state and local levels, the timing of access to that funding and the strings attached make traditional purchasing unnecessarily complicated. Schools leaders have to make hard decisions about which classrooms get essential tech first and that has led to inequality across schools and districts.
Definitions, data and examples
Educators need a simpler way to buy the best EdTech, to keep their tech current and train teachers on how to use it intelligently to create smarter, more engaging learning environments.
The latest whitepaper from OneScreen addresses all of these issues:
EdTech as a Service: How schools buy is as important as what they buy
In partnership with Education Week, OneScreen is offering this practical reference tool for free to educators everywhere.
Download your copy to find answers, data, original research, a school case study and more.
Find out how EdTech as a Service provides schools ever-current EdTech along with unlimited training/support so they can make their own dramatic gains in student performance.