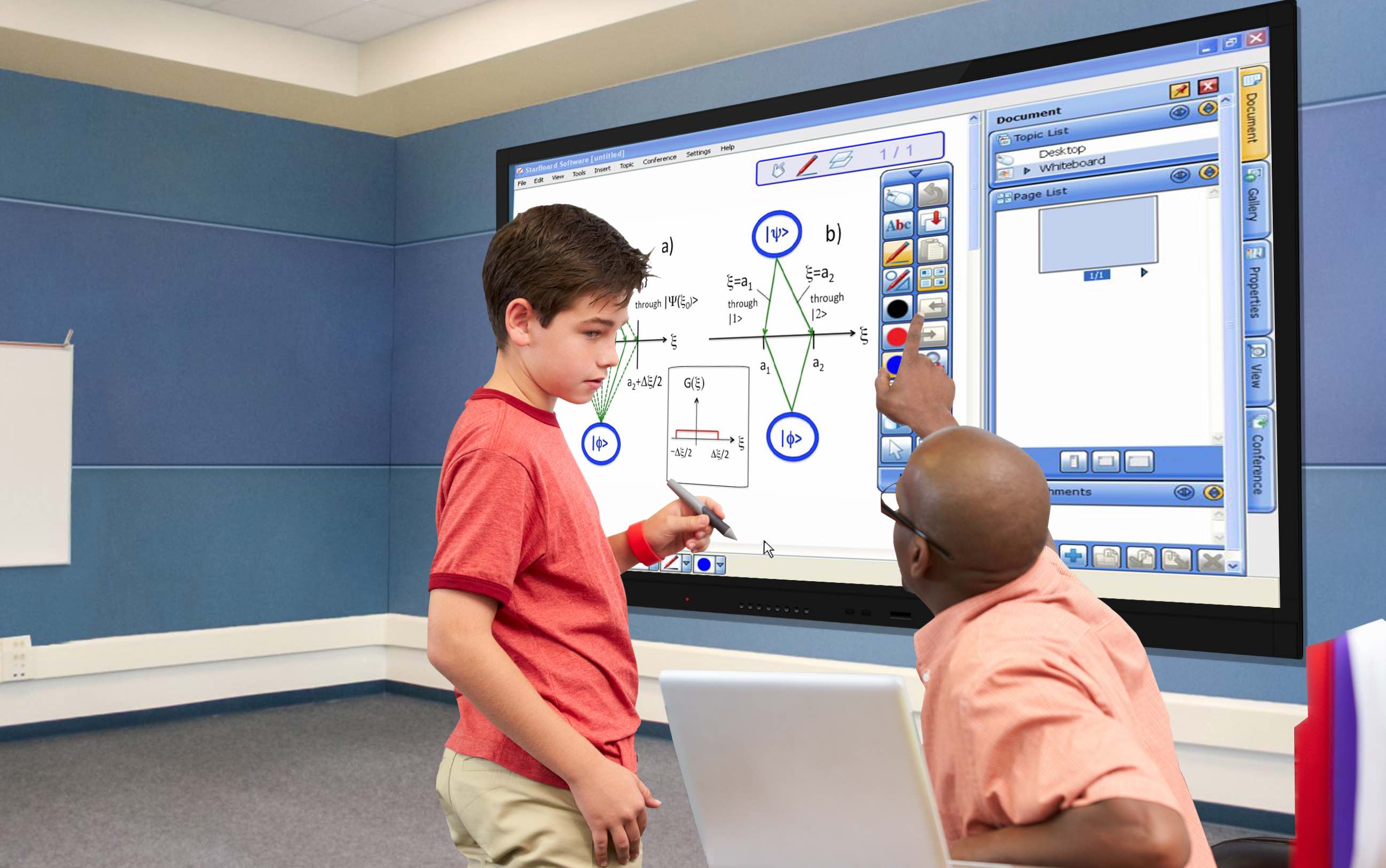 Better EdTech was on just about every school's wish list for years, but now it is mission critical. Fortunately, technology for the classroom has gotten more powerful and less expensive very recently.
High quality, customized EdTech will not only make the transition to hybrid easy, it will measurably improve student engagement and test performance overall. The evidence comes from schools that have already had time for testing and training on their new devices.
Here are just 5 of the ways that learning environments have been impacted positively by the latest classroom technology.
1. Students Benefit from More Personalized Practice
There's no question that repetition and practice enhance learning and raise test scores. In the past, teachers were limited by the need for creating and grading tests that were identical for all students.
EdTech is much more efficient and effective at giving students all the time they need to review learning materials, repeating topics until students master them, and showing them immediately where they need more help.
Students can practice basic or advanced skills based on their prior knowledge and complete tests in their own way, on their own time. Students often report that online testing can be less intimidating and better at assessing actual learning levels.
2. Gamification Strengthens Engagement
Students retain more details on subjects they consider fun. That's certainly one of the biggest benefits of learning games on EdTech devices. Even quizzes can be more enjoyable when online learning games use interactive characters and award mini-prizes for correct answers.
Teachers can become part of the increased interactivity in the classroom, adding to the heightened interest amongst students.
The mechanics of games are intuitive for students, and positive memories surrounding the game will reinforce their knowledge base. The popularity of animated online videos demonstrates how gamifying new material can communicate it in a way students grasp immediately.
Presenting new material in more than one sensory channel has been the standard teaching model for generations. Gamification with EdTech simply expands on that practice immeasurably. This has been particularly useful with special needs and hard to reach students.
3. Simply Share Recorded Lessons
Teachers put a lot of effort into lesson plans, then often find it hard to share those plans with remote students or those who missed the lesson. New EdTech software makes it easy to record and share lessons in a variety of formats. It's important to capture everything, even any notes or annotations done on the board during the class.
Combine it with audio capture and students can listen to lessons at home. This will help boost performance by giving students the ability to refer back to the specific points, rather than thumbing through hastily written notes. Being able to rewatch specific parts of a class can increase performance of students by providing them the time they need to absorb information.
4. Access Endless Repositories of Teaching Materials
Sheets of paper alone just aren't as effective in today's classroom. Teachers have long struggled with paper homework that is lost, forgotten or damaged.
A related problem is that a student could read a phrase or formula a hundred times and still not understand the 'why' behind it. Online lessons can link to definitions, examples and other parts of the lesson so students can investigate what they don't understand.
Along with recorded lessons, being able to attach multiple forms of media resources can be exactly what some students need. Infographics, diagrams, external video media or even some practice material for upcoming quizzes and tests. Giving students a multitude of options through the use of EdTech makes sure every student feels supported, and that is what really matters.
5. Prepare Students for a Digital Society
This is the ultimate goal of education: helping students gain familiarity and proficiency with the tools they will need when they graduate. The next step is sparking creativity with devices like smart boards that promote collaboration and innovation to help the next generation of students.
Students today grow up with and feel comfortable using technology. Schools are just now catching up with this trend. As standardized testing has moved to primarily computer-based, now the rest of education is following suit so that students can take practice tests under the same conditions as the actual tests. Having EdTech on hand for all students is essential as the world becomes more digital and interconnected.
OneScreen Assembles Ideal Learning Environments
There are many more benefits to EdTech related to reduced administrative tasks and better collaboration across districts. Teachers can rely on technology to eliminate mundane tasks and simplify others. In the end, it adds up to more time to focus on educational goals and meaningful tasks that improve the lives of students.
OneScreen works with you to create the right EdTech solution for your school and provides unlimited, free real-time support on everything we build.
We are with you every step of the way, from installation to training to upgrading the technology years down the line. Choose a time for your own free online demo today.