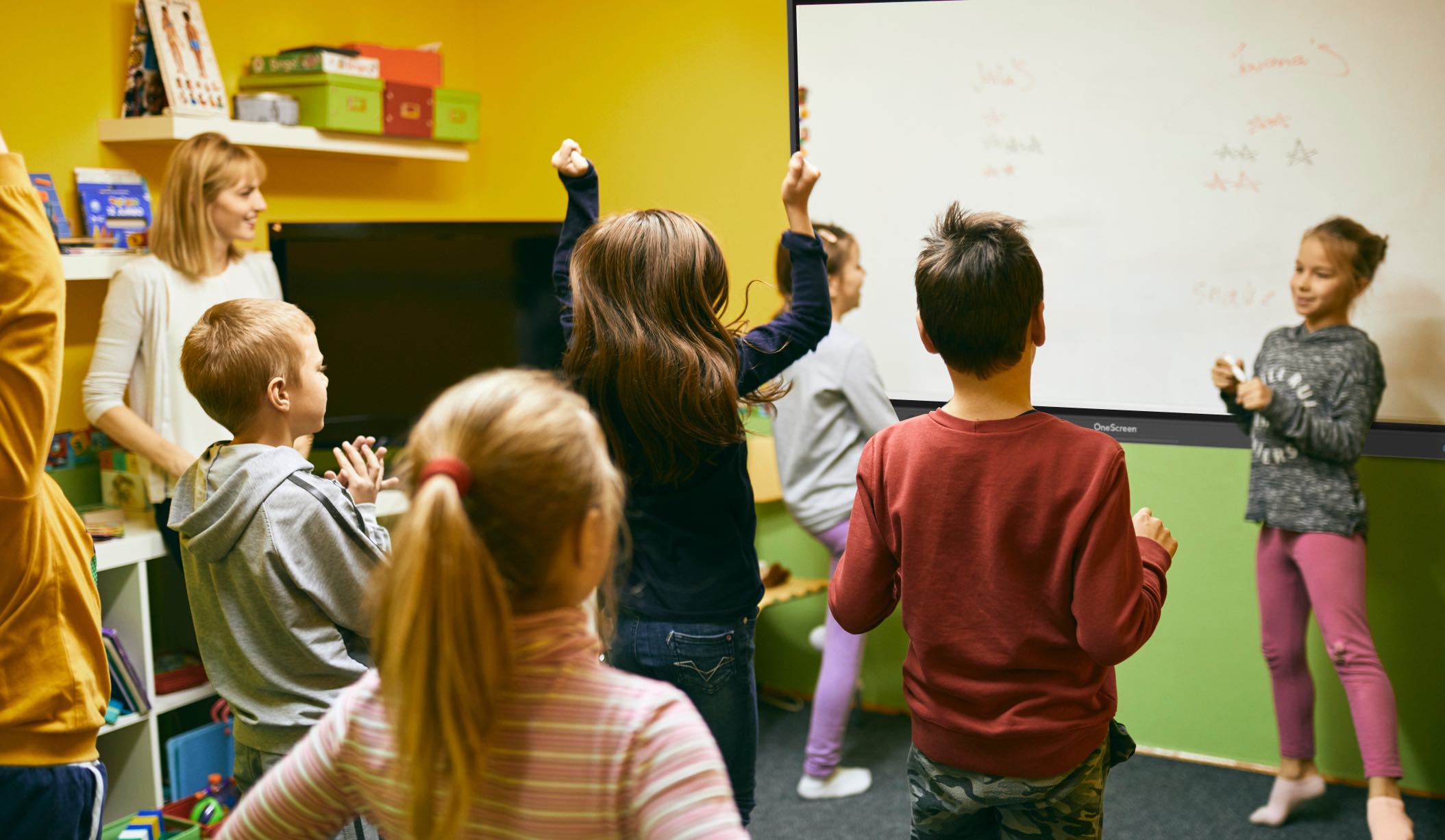 That headline is not a bold claim. It's a simple observation based on schools we have helped to achieve better student performance despite big changes and tight budget restrictions.
Let's back up a minute.
Subscription is a concept everyone is familiar with from essentials like online magazines and home delivery services. You pay a monthly or annual fee to have open access to a resource over time.
Software as a service (SaaS) became an everyday word after high speed internet made it practical at the turn of the millennium. It made more sense to pay a small price to use a resource than pay upfront to own something that would soon be out of date.
Then after smart phones and ultralight mobile took over ten years ago, resource-intensive software running in the cloud put massive computing power right in your hand in the form of apps. Subscription became the only way to access those essential tools.
Now, as we enter the third decade of the 21st century, OneScreen has found a way to extend these same benefits to school districts in need of the most current classroom technology.
We've introduced EdTech as a Service (ETaaS) as a way to make sure that schools:
Always have the most current technology
Remove downtime risks with perpetual advanced warranty
Get the most value from what they buy through free, unlimited training
Can afford to distribute their tech equitably
Read our latest whitepaper on EdTech as a Service - How schools buy technology is as important as what they buy
We'll talk moreabout ETaaS in the weeks ahead, but today the most important element of that plan is OneScreen Subscription - and that's the piece that has already proven to be a student success strategy.
Here's a good example of what that means in the real world:
Case Study: Subscription Makes Equitable Access Possible at a Charter School
One of our customers is a charter school in rural Texas with three campuses. They are dedicated to giving students the best education possible through new technology and smaller teacher-to-student ratios.
As a charter school, they are eligible for much less federal, state and local funding but must provide exceptional learning environments at all their campuses.
Normally, they couldn't have fit OneScreen smart screens at all their locations into their budget, but when remote learning became mandatory, they had no choice but to reequip their classrooms.
OneScreen Subscription was the perfect solution. For a low monthly fee, they were able to provide students with the latest technology across campuses. Teachers needed to feel comfortable using this new tech in front of their students, so Subscription provided them with free, unlimited help and training for the life of their plan.
In three years, they will automatically upgrade to their hardware and software so students always stay current on the latest tech.
If there are any problems along the way, the school can depend on their full, advanced warranty to fix or replace parts with zero downtime because learning never stops.
When schools can afford the best technology on their own schedules, when teachers are comfortable and confident with their tools, when students get hands-on experience with essential learning materials, the stage is set for much better performance across the board.
For details on this any many other case studies, take a look at our success stories.
To dive into EdTech as a Sevice, download our latest whitepaper.
How you buy matters just as much as what you buy