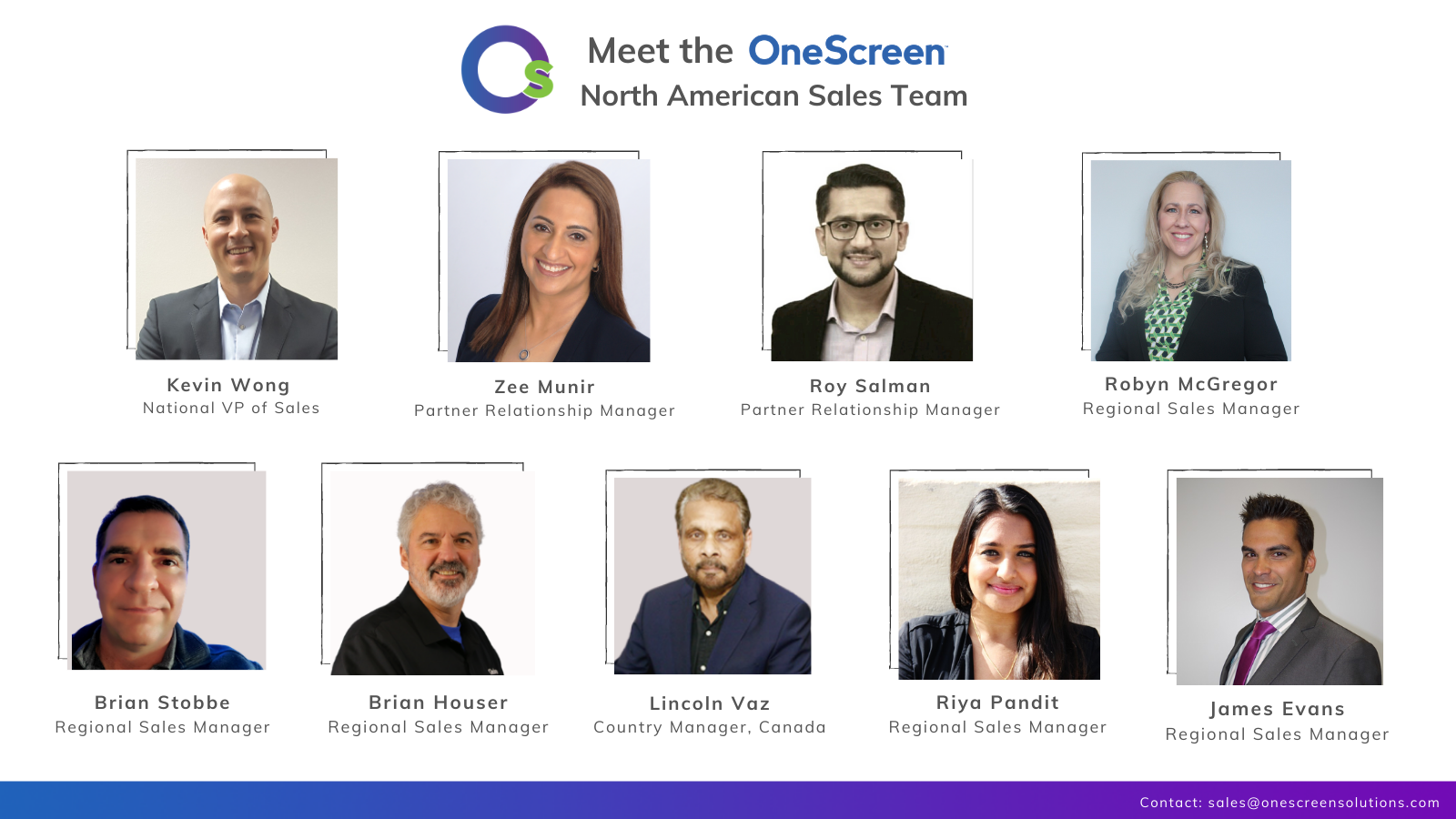 Summer is just around the corner, the world is getting back to business and OneScreen is growing with a new sense of purpose.
We'd like to take this moment to thank our Customers, Resellers and Partners for keeping the world running and staying positive over the past year. The OneScreen family sticks together. That's what we do.
Through it all, our family evolved and expanded. We'd like to present our North American Sales Team for 2021. Some faces may be familiar, while some are brand new.
The senior Sales Team members are:
Kevin Wong, National VP of Sales
Zee Munir, Partner Relationship Manager
Roy Salman, Partner Relationship Manager
Robin McGregor, Regional Sales Manager
Lincoln Vaz, Country Manager Canada
In case you hadn't met them yet, our latest additions are:
Brian Stobbe, Regional Sales Manager
Brian Houser, Regional Sales Manager
Riya Pandit, Regional Sales Manager
James Evans, Regional Sales Manager
On behalf of all of us at OneScreen, here's looking forward to making new connections, revisiting old friends and breaking down barriers to collaboration in the year ahead.