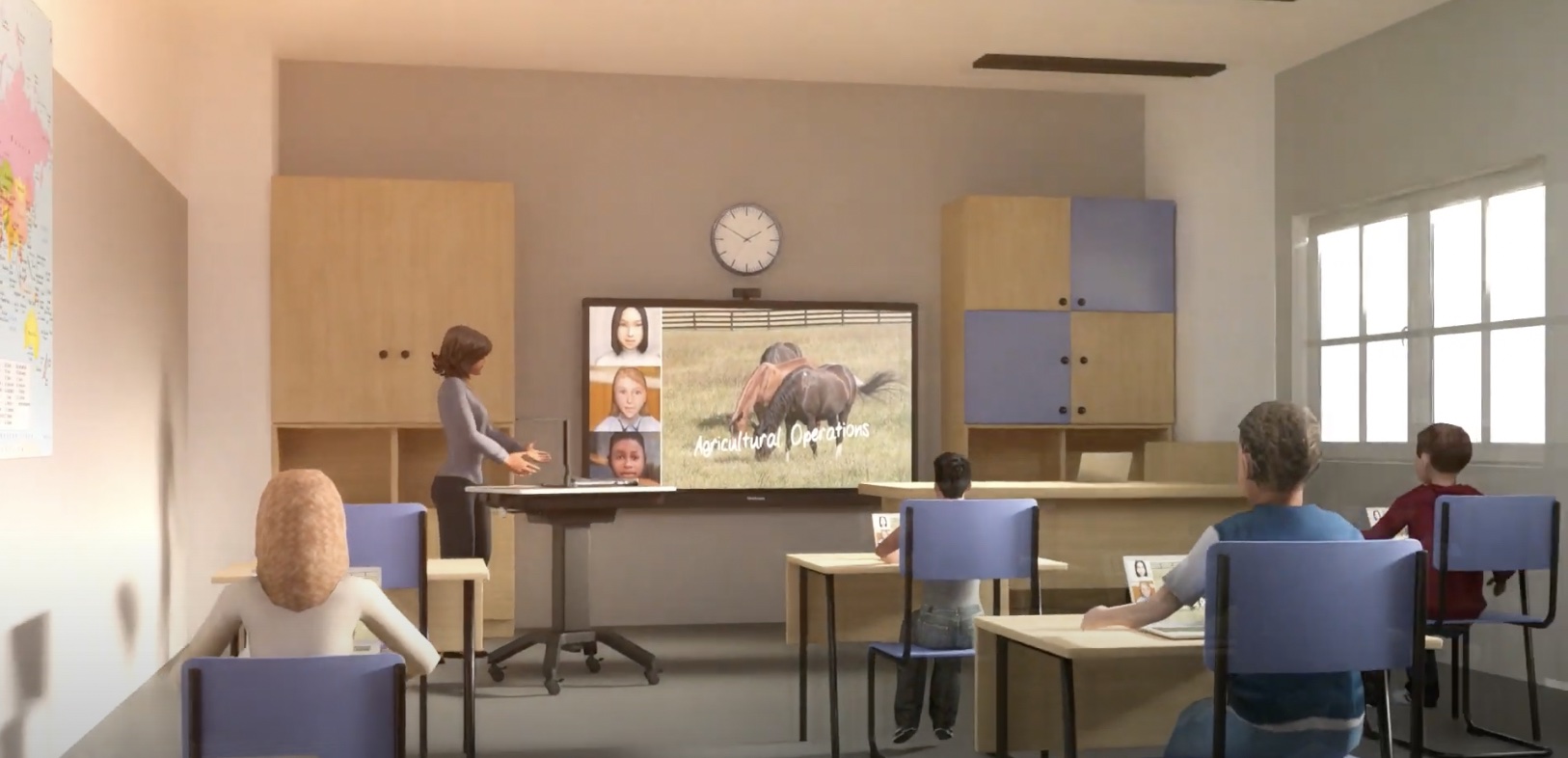 The phrases "hybrid learning" and "blended learning" are getting thrown around a lot these days. While these terms refer to some relatively recent developments in the education space, there is a lot of confusion as to what they actually mean.
In fact, some people mistakenly believe that blended and hybrid learning are identical concepts, but this is simply not the case. In order to help you better understand these emerging concepts, we have identified 3 key differences between the two and explained them in the article below.
1.

Blended Learning Focuses on Augmentation
At its core, blended learning is focused on augmenting traditional in-class educational processes with new technologies. In short, technology is "blended" together with physical learning materials such as textbooks.
Some of the tech tools used in blended learning may include online applications, interactive hardware like touchscreen whiteboards, and tablets.
While blended learning does involve the use of advanced tech in the classroom, this methodology operates on the premise that all students involved in the learning process are physically present on campus.
Traditionally, blended learning strategies do not apply to remote students. This understanding is an important distinction between blended and hybrid learning.
2.

Hybrid Learning Addresses Classroom Composition
The concept of hybrid learning gained most of its traction at the height of the pandemic. Millions of students were transitioned out of the classroom and required to engage in the educational process remotely.
As things shifted back to normal, some students elected to return to campus, whereas others opted to remain remote. Thus the hybrid classroom was born.
The hybrid learning environment is one in which remote and on-campus students learn together with the assistance of technologies. All students can interact thanks to smart screens, webcams, and collaboration tools like Zoom.
3.

Hybrid Learning Is All About Balance
Perhaps the biggest distinction between the two concepts is that hybrid learning is all about balance. Some districts have incorporated a mix of online and in-person learning throughout each campus.
For instance, half of the students may attend class remotely on Monday and Tuesday, while the remaining pupils learn on campus. During the back half of the week, the two groups switch roles. This unique approach promotes an optimal learning experience at the individual student level.
What These Differences Mean for Schools
Regardless of whether you choose to implement hybrid classroom management strategies, blended methodologies, or aspects of both, the success of your efforts hinges on having the right technologies in place.
However, like many other schools, you may be concerned that your institution's budget will limit your ability to deploy the EdTech needed for technology augmented learning.
For years, budgetary constraints hindered the adoption of new technologies in the classroom. Fortunately, OneScreen is changing all of that with our one-of-a-kind subscription-based pricing model.
By taking advantage of our affordable approach to technology purchasing, you can gain access to leading-edge solutions like touchscreens, software apps, and more, all at a reasonable monthly price that includes regular upgrades. To learn more, we invite you to schedule a demo or request a no-obligation quote.