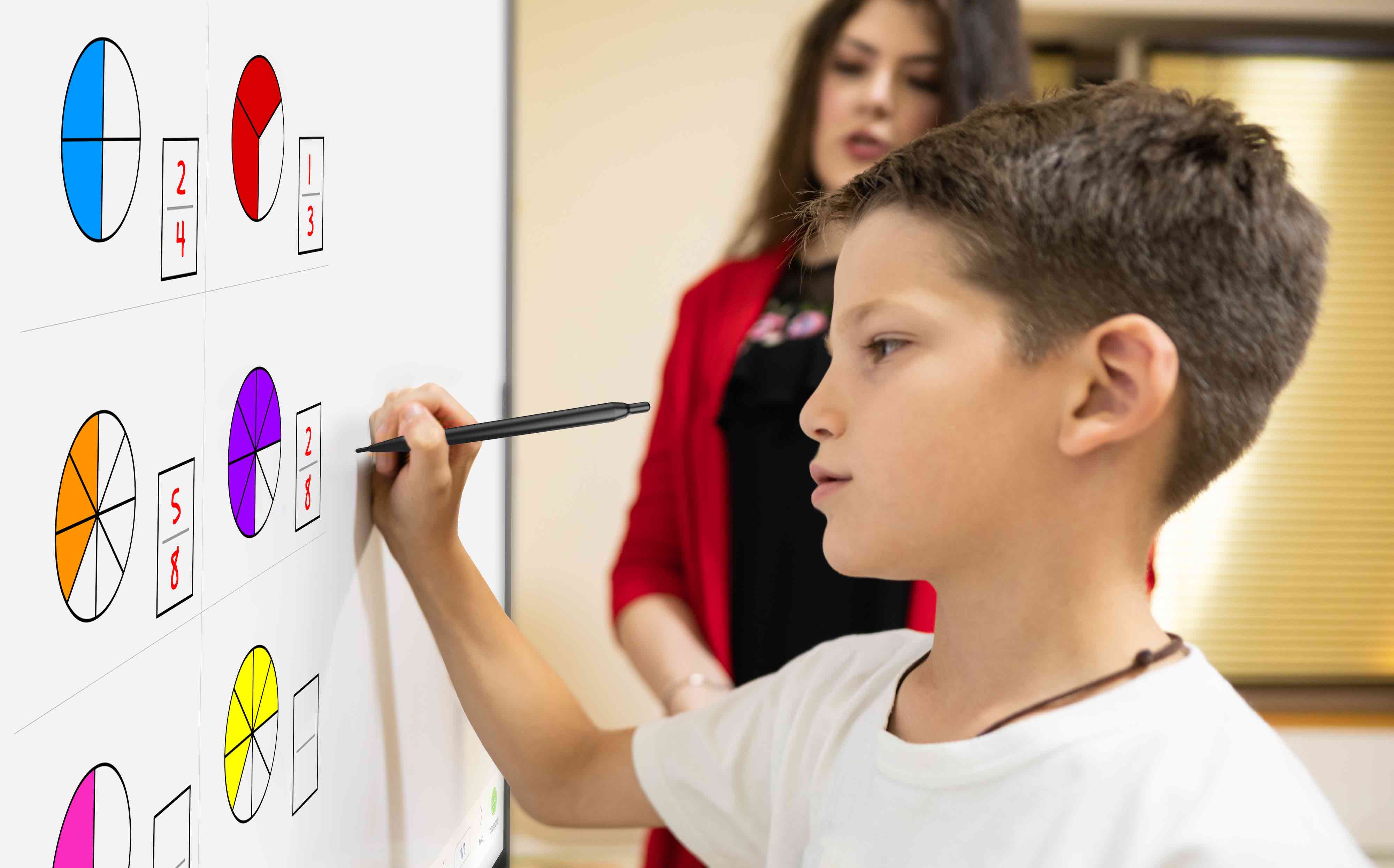 In the past, interactive learning usually took place when students collaborated in small groups on various projects and during Q&A sessions. Fortunately, major technological progress has greatly improved interactive learning. Over the last several decades, research has shown that gamification and interactive learning techniques boost student participation and yield stronger educational outcomes. A 15-week Harvard study in 2019 compared student input about traditional learning versus active learning methods. The majority of students surveyed scored higher on tests with interactive learning compared to traditional instruction and lecture sessions.
Energizing the Learning Process
At OneScreen, our unparalleled touchscreen technology features interactive whiteboard display that highly impacts student interaction and makes learning easy, visual, and fun! The interactive displays on our touchscreens create space for robust learning environment that thrives on engagement, collaboration, and gamification. These transformative classroom activities bring energy to the learning process and keep students engaged with adventure, wonder and enchantment.
The most common examples of interactive learning methods today include gamification and lessons conducted on touchscreens with interactive display. Our OneScreen TL7 is a powerful educational tool featuring connectivity with a cloud-based multi-device that allows nine additional devices to stream in on the touchscreen. Students and/or teachers can connect easily via smartphone, tablet, or laptop supported by iOS, Android, Windows, Chrome and MacOS.
OneScreen's Learning Hub platform simplifies teaching by allowing you to easily record lessons while promoting student engagement-a vital classroom dynamic. It also provides unique learning opportunities through hybrid classroom sessions which have become increasingly popular since the onset of the pandemic. Our highly advanced products also amp up teaching methods further with our QuizWiz software/app that allows teachers to quickly create quizzes with a few simple clicks. You can also produce and display smart gestures as well as utilizing these additional features: screen record, freeze frame, screen capture, spotlight, and polling.
Classroom Tech for More Flow, Less Friction
Our interactive touchscreen displays, and capabilities expand the minds of students and inspire curiosity. Our TL7 touchscreens have extraordinary windows functionality that allows teachers and students to navigate between video, text, and images with ease and efficiency. Our powerful annotation tool allows students to work side by side so they can learn from each other and even compete in learning contests. Teachers can easily annotate notes and math problems and save work straight from the screen.
OneScreen is dedicated to simplifying education for teachers, superintendents, IT staff and the students in their care. We build the teaching tools that fit your flow, so you have time for what matters most.