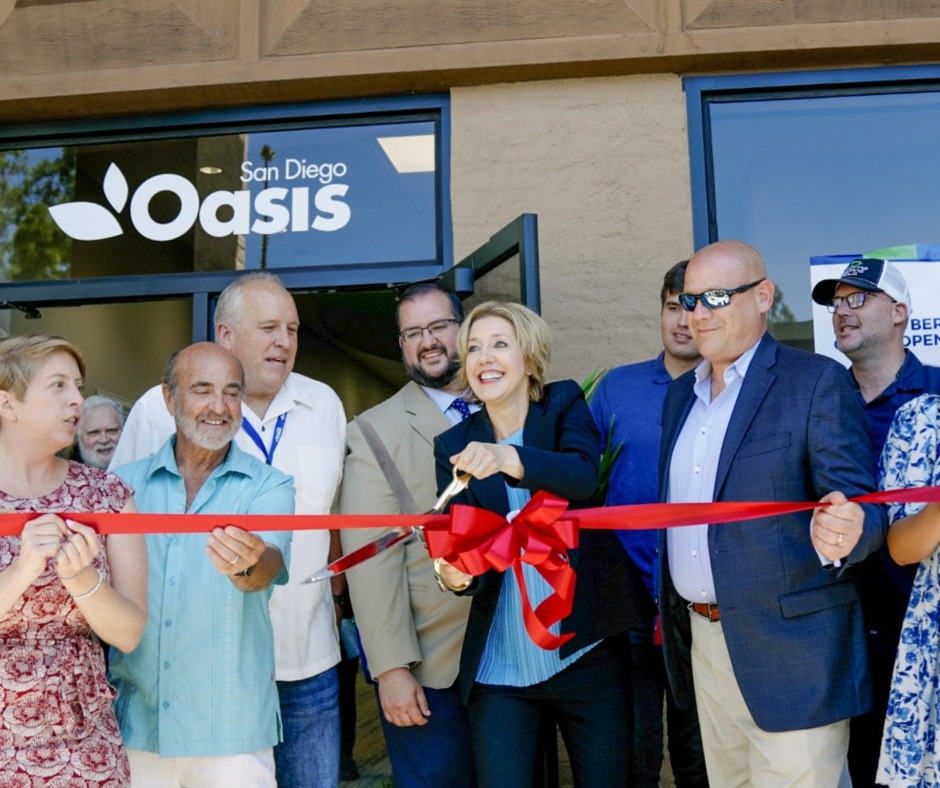 SAN DIEGO | August 2023
The new senior center in Rancho Bernardo, an expansion of San Diego Oasis, was just awarded the CSO50 Award for security installations that demonstrate outstanding business value and thought leadership. This site has become a showcase for innovative security and communication technology, centered around Edge AI Processing cameras from OneScreen.
Good news for seniors in the San Diego area as San Diego Oasis has been recognized for the security profile of its dynamic new senior center expansion in Rancho Bernardo. The 2023 CSO50 Awards are presented by a prestigious gathering of security leaders, industry experts and academics who choose the most significant advances in security each year.
These awards honor the top 50 companies for their achievements in enhancing enterprise-wide security, demonstrating innovation, and maintaining a robust cybersecurity posture.
"This year's winners of the CSO50 Awards are transformative projects that reflect new and innovative thinking and strong leadership despite the pressures of a rapidly changing threat environment," noted Beth Kormanik, Chairperson of the 2023 CSO50 awards program and Foundry Events Content Director.
"Proving that they are indeed ahead of the curve, several winning projects incorporated generative AI solutions to enhance their capabilities and speed up the development process," she concluded.
The Rancho Bernardo facility and surrounding grounds are protected with a groundbreaking set of security cameras enhanced with AI edge processing, so they can identify problems and alert the staff before it's too late. The OneScreen NeuroCam system integrates with access control doors and centralized security systems to provide seniors with next level security for their programs.
"We are so excited to bring this to the community," said Simona Valanciute, San Diego Oasis president and CEO.
San Diego's Mayor Todd Gloria was on hand for the Grand Opening of the Rancho Bernardo location. "You are going to be blown away when you see what a phenomenal facility that Oasis has created for everybody," he told the crowd.
For more information or media inquiries for San Diego Oasis, contact:
Ann Marie Price, Scatena Daniels Communications
annmarie at scatenadaniels.com
619-309-6492
For more information on OneScreen, contact:
Mark Tweedy, Director of Communications
mark at onescreensolutions.com
800-820-4035
About San Diego Oasis.
San Diego Oasis, an award-winning nonprofit organization, is on a mission to change the way people age 50 and better experience aging by providing its members with opportunities to pursue vibrant, healthy, productive and meaningful lives through education, wellness, and community service. The community-based organization annually hosts over 3,000 online and in-person workshops at over 40 locations to 5,600 active participants throughout San Diego County. The nonprofit's Intergenerational Literacy Tutoring Program matches an older adult in the life of an at-risk, low-income student in grades K-4. Its Digital Divide program brings technology to low-income seniors in need through tablets, training and access to the internet. San Diego Oasis now has two locations, one in Grossmont Center in La Mesa, CA and a new flagship center in Rancho Bernardo in North County San Diego.Learn more at www.SanDiegoOasis.org, connect on Facebook and LinkedIn.
About OneScreen
OneScreen is a comprehensive technology provider known for their customized interactive whiteboards, video collaboration, security and AI applications for education and business clients. The engineers and educators at OneScreen have led the market for over a decade with innovations in EdTech and collaboration software. From the classroom to the conference room, OneScreen creates smarter, more secure, solutions tailored to the client's specific needs. Based in San Diego, CA, OneScreen has offices in Canada, Mexico, Pakistan, Colombia, and the UAE, along with a network of partners serving clients all around the globe. Connect with OneScreen on LinkedIn, Facebook and YouTube.