Educators Gain Instant Access to Tailored Lesson Plans and High-Quality Resources from OneScreen ZUNI Learning
In an era of tight district budgets and overworked educators, OneScreen ZUNI Learning has launched a program to lower education costs and put hours back in the day for teachers. A new partnership between OneScreen and ZUNI opens up a vast library of open, vetted lesson plans and learning tools that are customized for each classroom. Principals and district IT leaders are hailing OneScreen ZUNI for providing a fair and equitable distribution of the resources teachers need most.
SAN DIEGO June 18, 2020
Educators everywhere are working hard to develop original and engaging lesson plans that fulfill their strict educational guidelines at the local, state and federal levels. Although there are millions of open educational resources (OERs) online, teachers don't have the time to sift through them all and find the best ones at the right time.
The solution comes from OneScreen, makers of popular interactive whiteboards for the classroom, and ZUNI Learning Tree, education's leading source for carefully vetted OERs. Together, they are opening up access to thousands of unique lesson plans, videos, STEM learning materials, educational games, hands-on experiments and many resources that teachers have been requesting for years. This browser-based software works with all connected devices in the classroom.
The language barrier is another hurdle that OneScreen ZUNI knocks down by incorporating Google Translate. This gives teachers the power to create more meaningful lessons for diverse students while parents in multilingual homes are able to get more involved in homework help.
Tina McCord, CEO and Founder of ZUNI Learning Tree observed,
"Smarter classroom materials, taught by less stressed teachers, results in more motivated students. And that is where true learning begins."
About OneScreen
When collaboration technologies work together, organizations can realize the benefit of people working together. OneScreen Hubware and software solutions facilitate the way collaborators need to flow between work tools and access a variety of content, data, and people to be continuously productive.
Headquartered in San Diego, California, OneScreen has offices in the United States, Pakistan, Colombia, Mexico, U.A.E. and Canada.
All of your collaboration tools are right here. Learn more at OneScreenSolutions.com or our Facebook and Twitter pages.
About ZUNI Learning
A New Vision, A New Tool. ZUNI Learning Tree (ZUNI) is an online "One Stop Shop" platform built by administrators, teachers, parents, and students for administrators, teachers, parents, and students. It is a customizable, personalized platform complete with curated and vetted free and open educational resources. It is designed to solve several challenges. It saves teachers time when planning lessons and cuts down the amount of time they spend searching for quality educational resources. It saves teachers and districts money by harnessing the power of free and open educational resources. It bridges the silos currently existing in education between regular, special and bilingual departments. The platform is designed to inspire students and teachers, to engage learning in the home and to answer the question parents continually ask, "How can I help at home?"
"The quality of education is our first concern, teachers know what their students need to succeed but haven't always been able to find the right tools at the right time. Onescreen ZUNI puts them back in control of the learning environment. In three clicks, teachers will save countless hours of classroom prep time."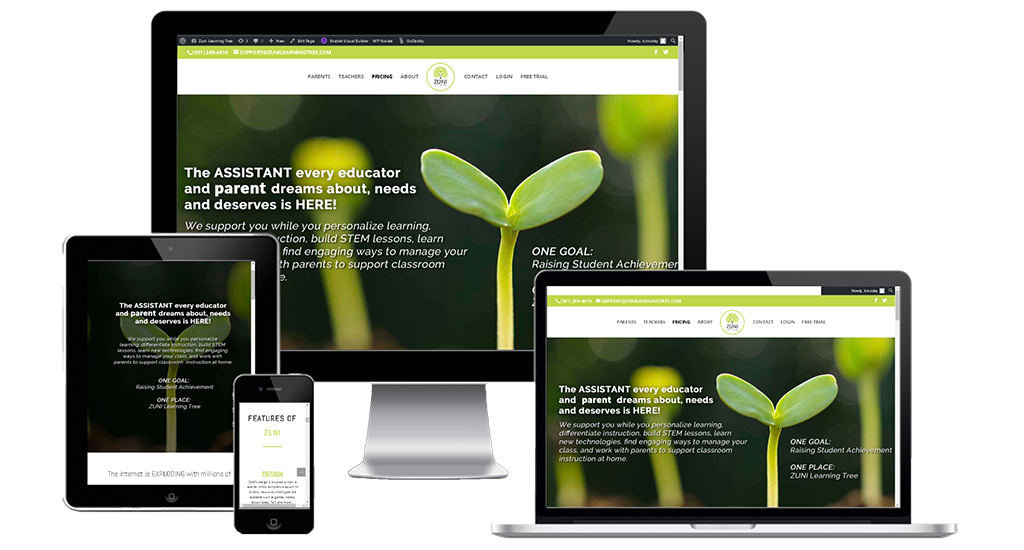 ---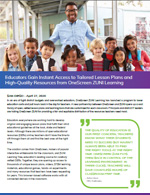 ---