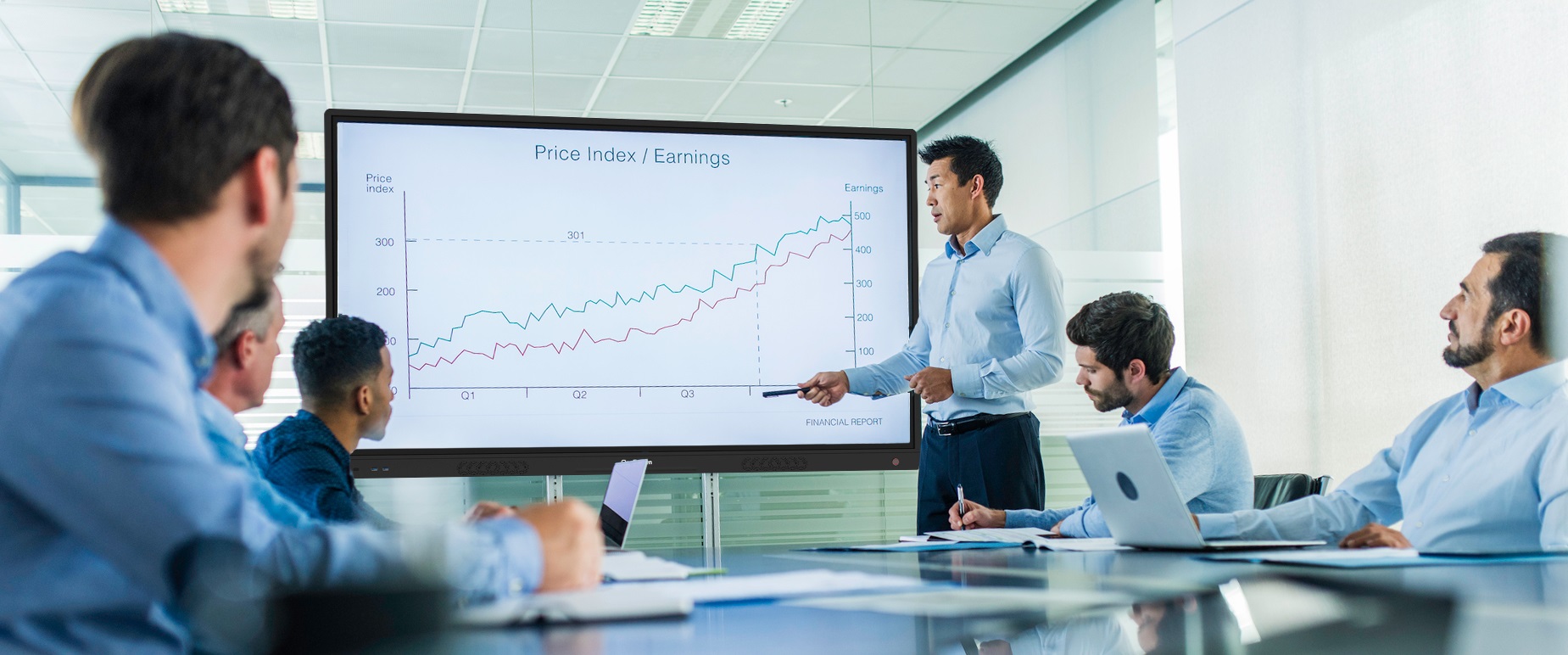 In this series of OneScreen firsts, we've looked at two innovations that have evolved the A/V and teleconferencing industries. OneScreen is the only manufacturer to offer free, live unlimited help and early on it introduced a people-centric approach to creating new teleconferencing products and services. Both of those innovations suggested the creation of another: OneScreen hardware and software is now available to purchase on a small monthly subscription rate that includes automatic upgrades as the technology develops.
In the old world, there were some things you paid for each month, like rent and electricity, and other things you bought in a lump sum, like business machines or school supplies. Those sharp lines have blurred as more and more people have discovered how subscription services offer more flexibility along with budgetary predictability.
The People-centric Purchase Model
Subscription services have grown in line with the expansion of high speed internet and cloud processors. It simply makes more sense than purchasing software on disks that were out of date by the time they were installed.
The benefits for smaller businesses and quick-moving enterprises were evident right away. Financial officers were able to shift expenses from capital to operational expenditure, trading capex for opex, which appeared in financial data as a lower TCO (total cost of ownership). The playing field became more leveled as growing companies could finally access the same software and networks as their larger competitors. Nonprofits and schools were able to scale up or down as needed as implementation times accelerated.
Over the past two decades, consumers and business buyers alike have seen the subscription model exceed expectations and delight customers in unlikely fields from accounting to razors. It was a natural evolution to apply the same logic to hardware as well as software.
An Inversion in Thinking
Tien Tzuo, author of Subscribed: Why the Subscription Model Will Be Your Company's Future, explained what is driving this trend, "We realized it's not about the physical product, it's about what the customer is trying to do. And that inversion of thinking is at the root of everything."
What he is referring to as an "inversion of thinking" is also at the heart of what it means to be people-centric. Over the years, OneScreen team has turned the product and service development process upside down by starting with what people need instead of making incremental improvements to existing inventories.
Those conversations and a series of problem-solving projects have brought us closer to our customers generally and to educators in particular. We've helped teachers, administrators and business owners solve the most complex problems with personalized systems for staying connected across great distances.
Availability and Predictability
From those discussions emerged the idea of spreading out the costs over time while assuring that our customers will be able to easily upgrade as new technological advances come online.
Instead of requiring a lump sum capital expenditure for the hardware, OneScreen as a subscription wraps up software and hardware into a bundle so customers can pay for their smart boards at a lower and more predictable monthly rate.
This has made enterprise-class interactive flat panel displays affordable for the first time for many more businesses and schools. With this one change, we've made it far easier for our customers to manage their technology budget planning, operate with the most up-to-date software, and get support on the fly to gain the most value from their smart screens.
Access to Tools for Virtual Meetings
After all, the true value of a smart board is all of the educational and business tools that it brings to life. People rely on their smart boards to access cloud-based software for video conferencing, annotation, translation, recording, screen share and other tools that make their lives easier. The addition of unlimited on-demand help and training from Screen Skills Gurus is essential so that everyone can access and deploy those tools easily.
After three years on the subscription service, OneScreen subscription customers can upgrade to the latest smart board and software for free. This way they never again have to worry about getting locked into legacy systems that they can't afford to replace.
Collaboration technology has changed enormously over the past few years and those changes are accelerating as more organizations depend on learning and working remotely. OneScreen as a subscription prepares our customers for whatever comes next by giving them greater flexibility, more predictability in their costs and support for the essential functions of staying connected.
Learn more about how OneScreen as a Subscription works and how it increases value over time.