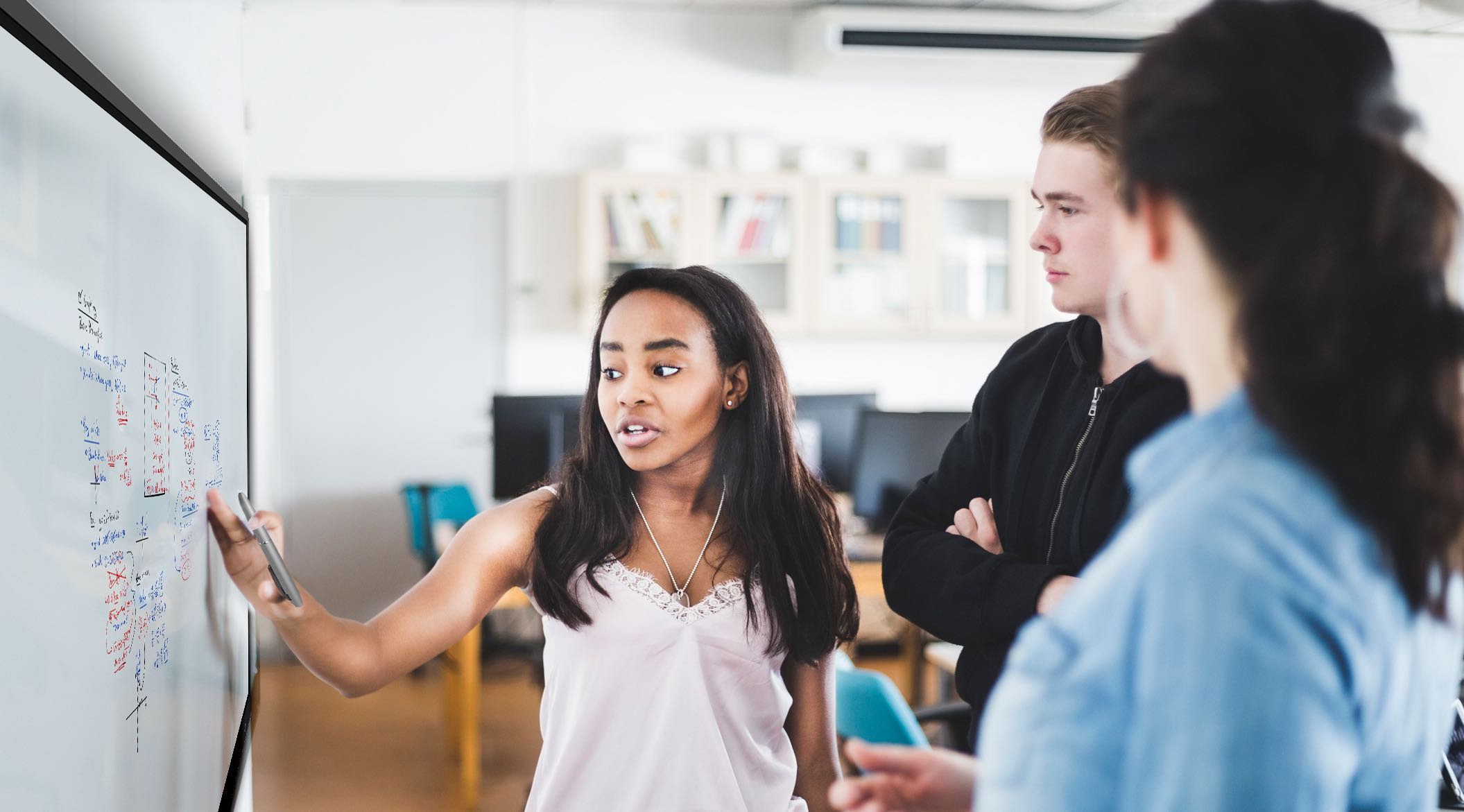 Schools everywhere have rushed to buy EdTech over the past two years during the rapid transition from traditional to fully remote learning before setting in on a hybrid plan of action. In a new survey of school leaders by EdWeek, smart boards and interactive flat panels are taking on a leading role in the future of education.
The latest EdWeek survey reported that 30% of schools they interviewed planned on buying smart boards within the next budgetary cycle.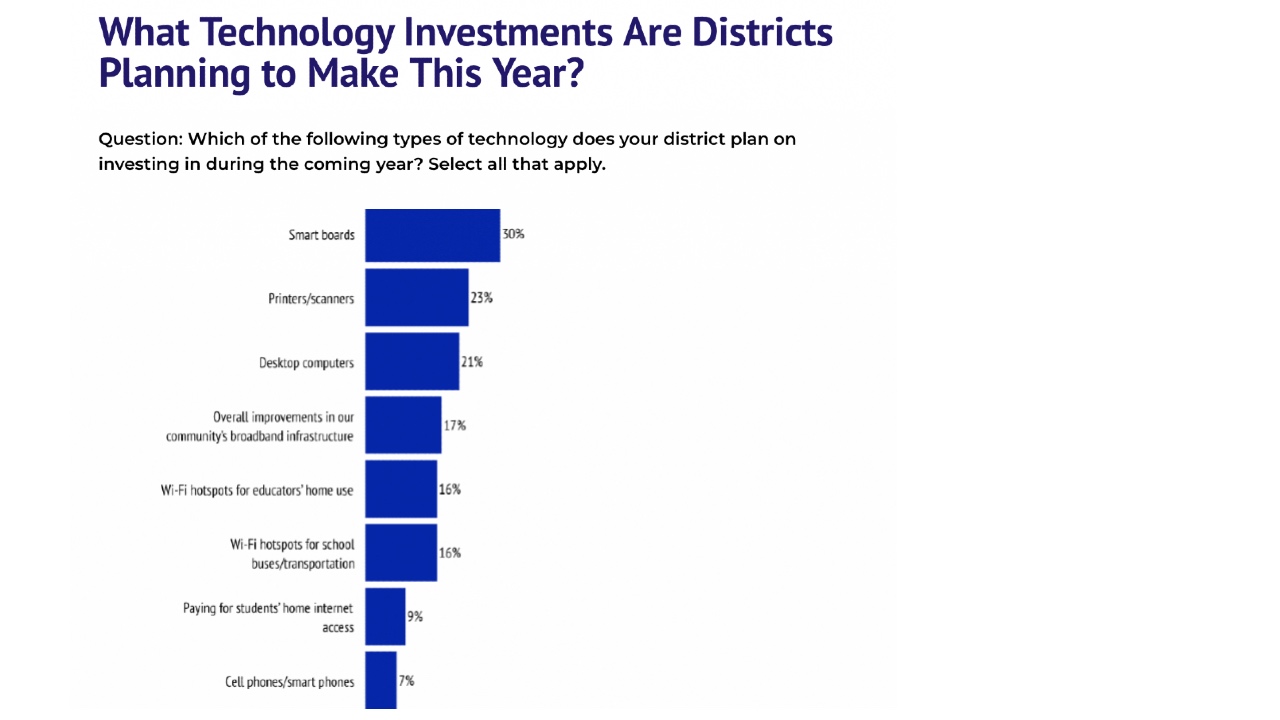 Smartboards have played a critical role for many schools because they perform a host of functions at once:
a hub for connecting in-person with remote students,
a data center for managing student assignments and grading,
a window into the online world that can instantly switch from video to text or images,
a ready-made lesson repository for maximizing teacher time and student motivation,
a transcription and translation display for students of all languages and abilities.
As evidence accumulated during 2021 of the impact smart boards have had on student performance, schools began to take a second look at their budgetary priorities for the year ahead.
Now, 2022 spending surveys indicate that there will be a secondary wave of schools that will strive to capture the same level of performance gains with a new generation of smartboards.
Overall, 39% of district officials plan to spend less than $100K on their investments, while another 25% expect to pay $100K to $200K.
More than half of schools (53%) envision paying for their tech with federal funding from the American Rescue Plan.
OneScreen's Director of Education and our global Reseller network stand ready to help any school determine their educational targets and funding options.
For many school leaders, OneScreen Subscription has been the preferred pathway to providing all the EdTech the school needs for a low monthly cost instead of a lump sum payment up front.
Subscription purchasing can equip all the classrooms in a district at once instead of a chosen few. That adds up to more equitable access to technology for all students.
Subscription also means:
Ever-current tech that automatically upgrades every 3 years

An advanced warranty so there's no concerns about downtime

Walk-up-and-teach simplicity with all-in-one smart screen

Free, unlimited help & training from IT experts at the touch of a button
Learn more about the most affordable path to the best EdTech on our How to Buy page.