The nation is reopening cautiously and in stages, as schools, businesses and government offices search for new technologies that can help them assure public safety. Fever checks at entryways, occupancy limits and mask mandates are just the beginning.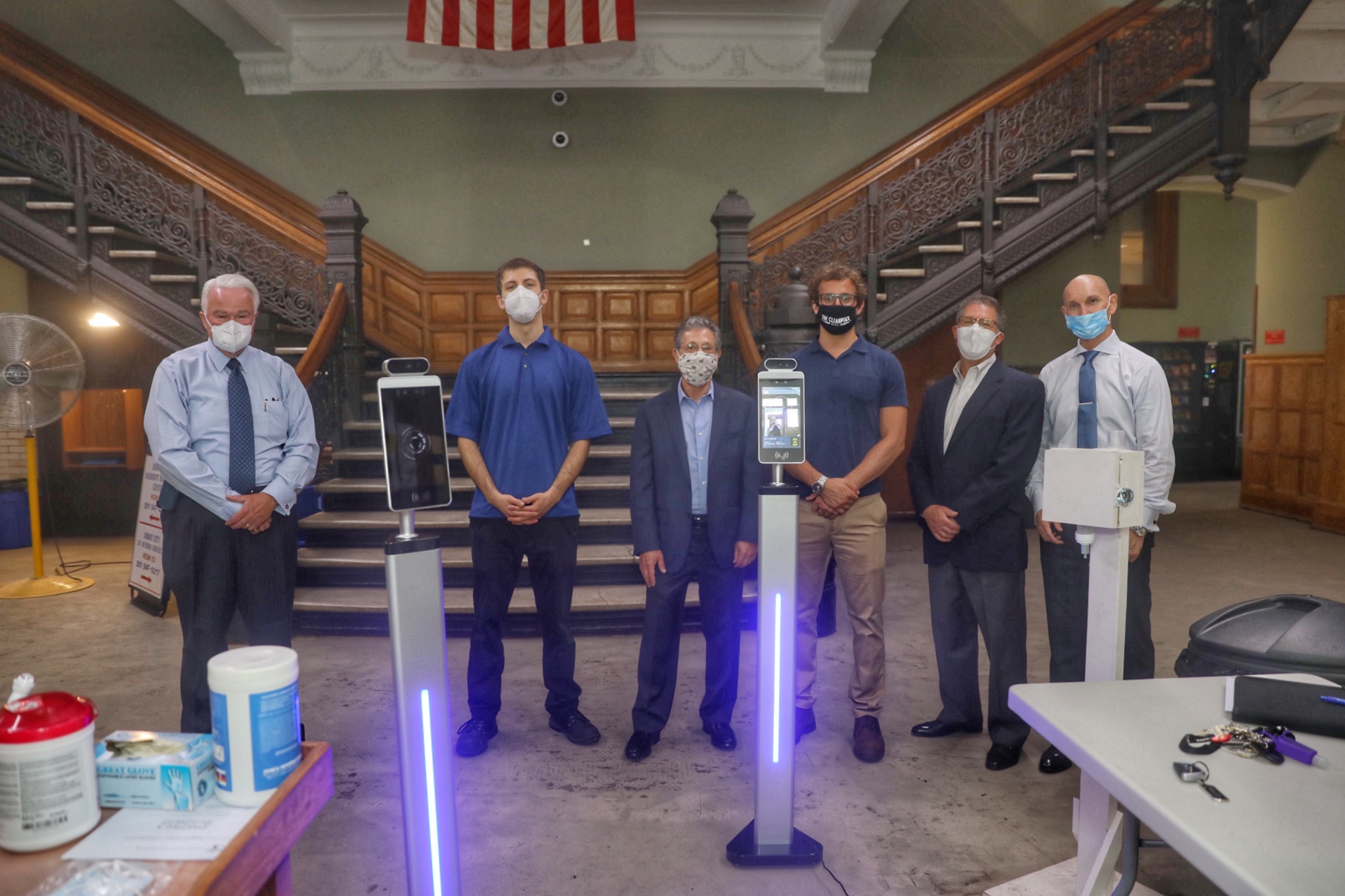 Over the past few months, many have chosen OneScreen GoSafe to solve multiple problems with a single device. While GoSafe provides more accurate readings than handheld devices and can assure all that entrants are wearing masks, the onboard AI-enhanced software can also handle several other critical tasks.
Watch this 1-minute video introducing GoSafe.
Some organizations have set up GoSafe to offer live, free, on-screen help and a directory of contacts on the home screen. In the coming months, the device will also display daily notifications or integrate with time clock and attendance software on the network. Other organizations use GoSafe as their default entry control and check in/check out station and soon can send out pre-screen surveys by email prior to the visit.
Here's a roundup of news stories from around the country about where GoSafe is fostering a safe reopening for schools, businesses and even essential government services.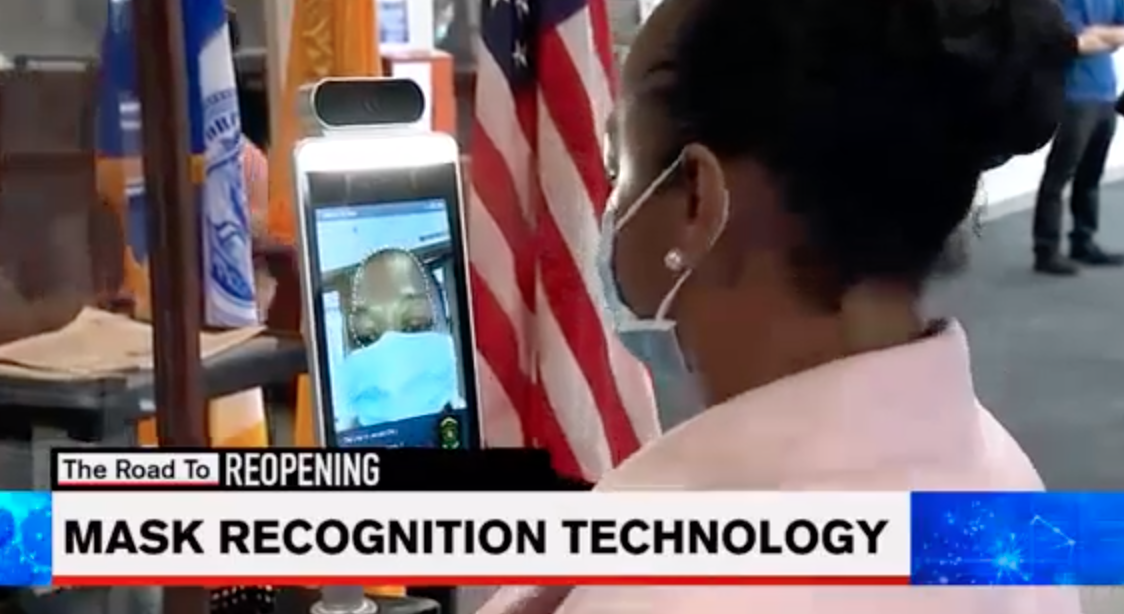 GoSafe in The Northeast
New York and New Jersey were hard hit at the beginning of the COVID-19 crisis, but they have also led the nation in recovery efforts. Jersey City, NJ, is the first local government to install
GoSafe in all municipal buildings, including airports, police stations and public service offices.
[Watch the coverage on the Road to Reopening, WABC News in New York, NY]
[See a briefing from Jersey City Mayor Steven Fulop]
In upstate New York, K-12 schools and local universities are deploying GoSafe to reduce risks for students, teachers and administrators.
[Watch this report on GoSafe at schools in the region around Buffalo, NY.]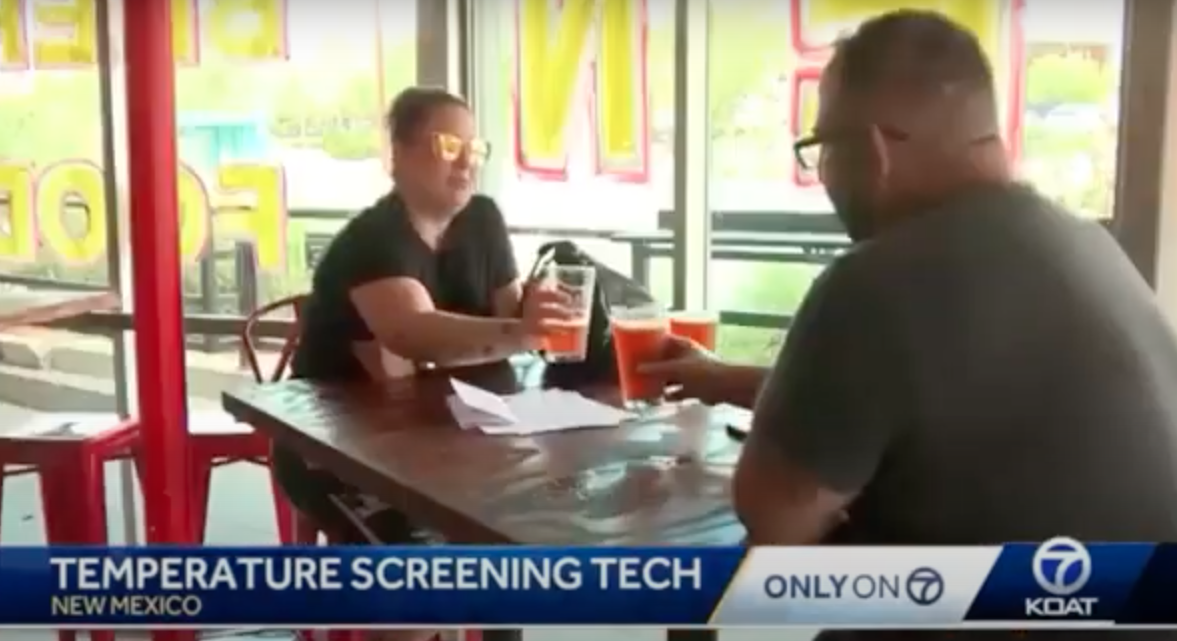 GoSafe in the South and Southwest
Similar to the guidance for metro areas across the US, a central piece of the Roadmap for Reopening Nashville, TN, is that all businesses must
"Screen daily all employees with symptom checks. Employees with symptoms or a temperature of 100.4 degrees Fahrenheit or greater must leave the premises immediately."
To meet those requirements, local businesses have been choosing GoSafe for ease of use and simple reporting functions.
[This video podcast features a GoSafe demo for businesses in Memphis and Nashville, TN.]
Reopening has had to be paused in states like New Mexico, where results of COVID-19 responses have varied. In Albuquerque, NM, hundreds of businesses have had more success by stationing GoSafe at entryways.
[See how GoSafe protects people returning to office buildings, restaurants and public spaces.]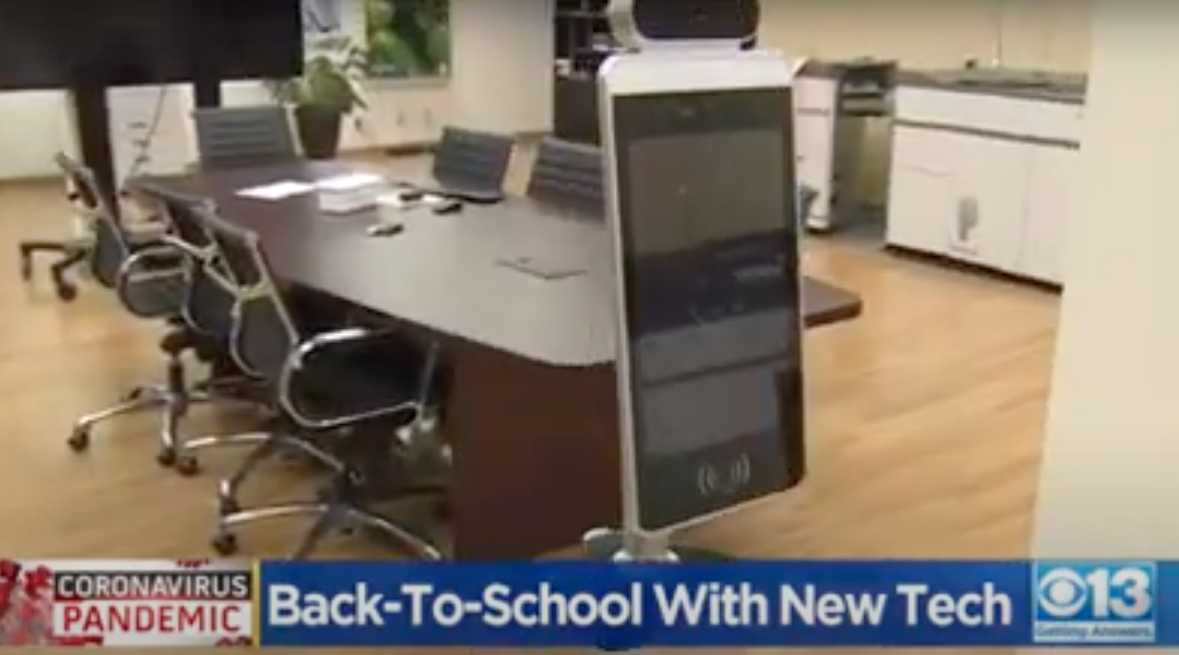 GoSafe on The West Coast
California has endured many tragedies recently, but nothing on the scale of the COVID-19 pandemic for at least a generation. The key to getting their economy running again while helping students stay safe at school turns on risk-reduction.
[See how a high school in Sacramento, CA, is stationing GoSafe on campus and on buses.]
[From a cafe restaurant to corporate HQ at Qualcomm to the port of San Diego, GoSafe is protecting all kinds of organizations.]

Learn more about how GoSafe functions as an entry control command center.