Across the nation, schools, businesses, and government offices are working hard to establish the most seamless, safe and positive experience for anyone entering their buildings. Leaders in every field are looking to new technology to help them respond to the evolving COVID-19 reality. That's why OneScreen GoSafe was designed to be much more than a thermal scanner. Our customers are deploying GoSafe in all kinds of ways to address their unique challenges.
Here's a closer look at what those customers have been saying about GoSafe and which features have made the biggest impact on their lives.
Thermal Scanner for Schools
Sharita Hutton, Director of Communications at the Kansas City Kansas Public Schools system has been using GoSafe at the district offices as they prepare for students to return for a hybrid physical classroom plus remote learning model later this year.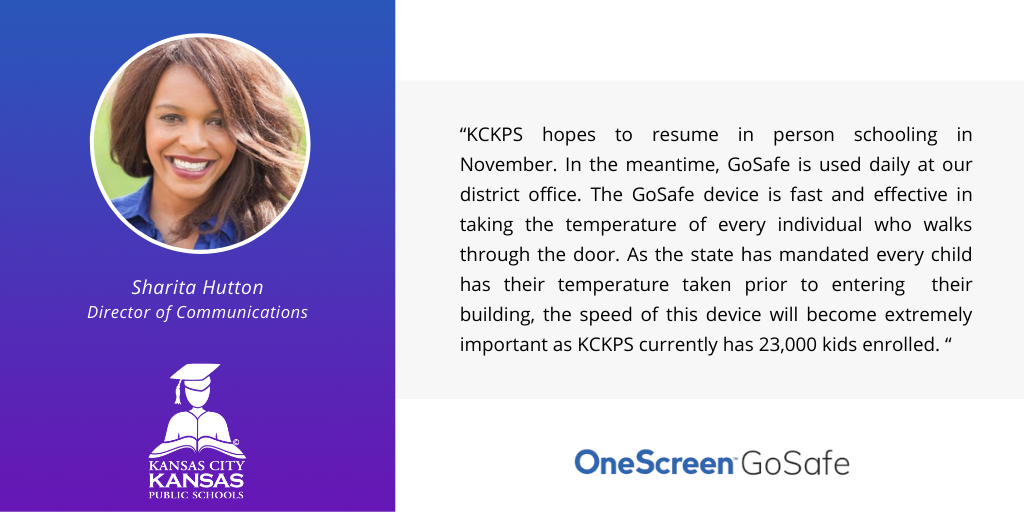 Touchless Entry for Municipal Buildings
For Mayor Steven Fulop of Jersey City, NJ, GoSafe will act more as a touchless entry control point for anyone seeking access to city services, including courts, fire stations and police stations.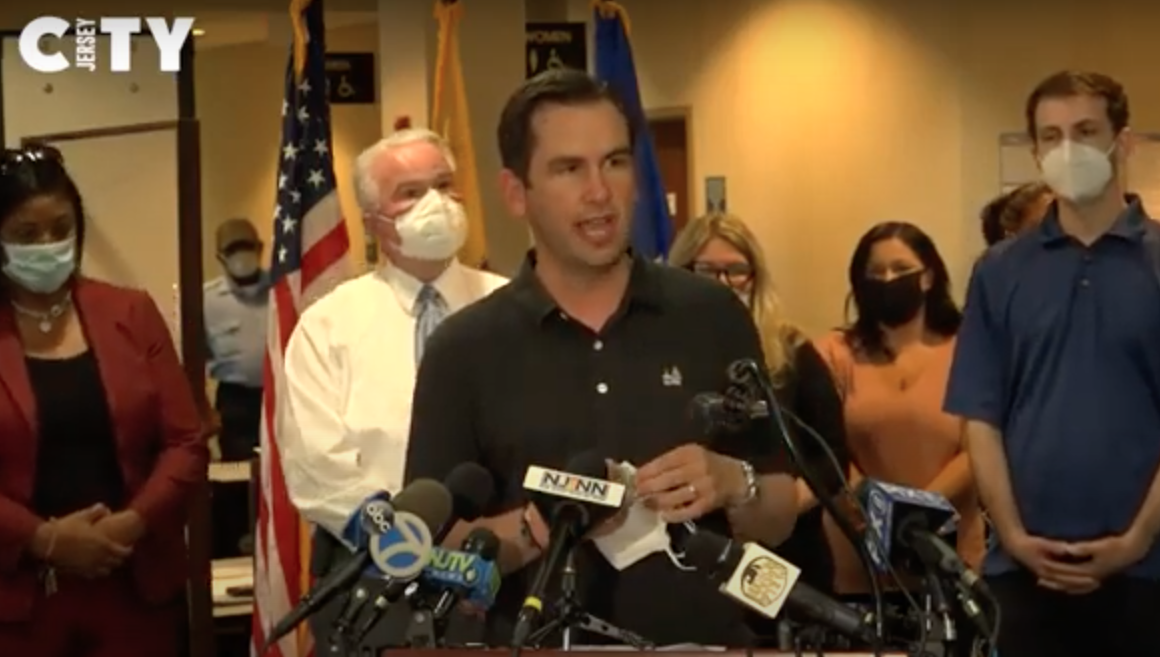 "One of the big changes is going to be how we treat visitors to City Hall, municipal buildings, police stations, fire houses, to protect the public and also to protect our employees…. This is the new normal. We are the first in New Jersey to implement this sort of technology. It will not require anybody to touch anything but will assess a person's temperature and, of course, recognize if they have a mask or not."
- Mayor Steven Fulop, Jersey City, NJ
Protective Tech for Business
Many businesses have had a difficult time adjusting to all the closings and reopenings, as well as all the new requirements they must meet to welcome back customers safely. Phillip Houser, CEO for business consultancy of Document Solutions, chose GoSafe as the single device that was able to do the most for the greatest number.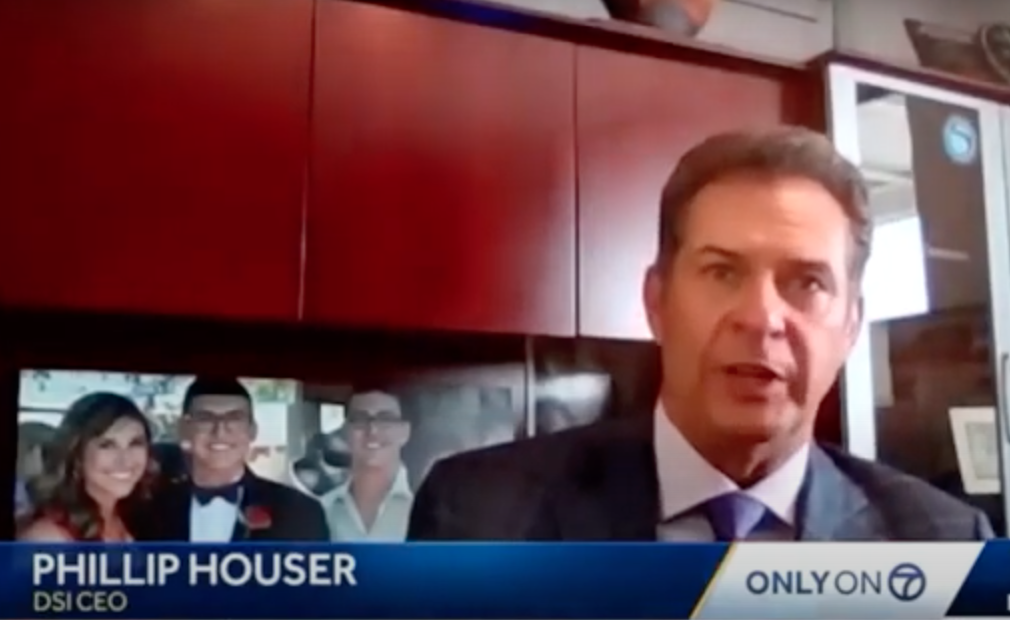 [GoSafe] is so relevant to what people are dealing with. Let's face it, we all want to get back to going to a restaurant but we also want to feel safe when we go into a place of business that they're doing all the right protocols to ensure the safety of the individuals there."
- Phillip Houser, CEO Document Solutions, Inc., Albuquerque, NM
Keeping Employees Safe and Secure
GoSafe acts as a network manager for managing devices, displaying messages, keeping track of employee work hours and more, thanks to its AI-enhanced processor from Qualcomm. That was what brought on board Dennis Pappenfus, Owner of San Diego's Fluid Sound.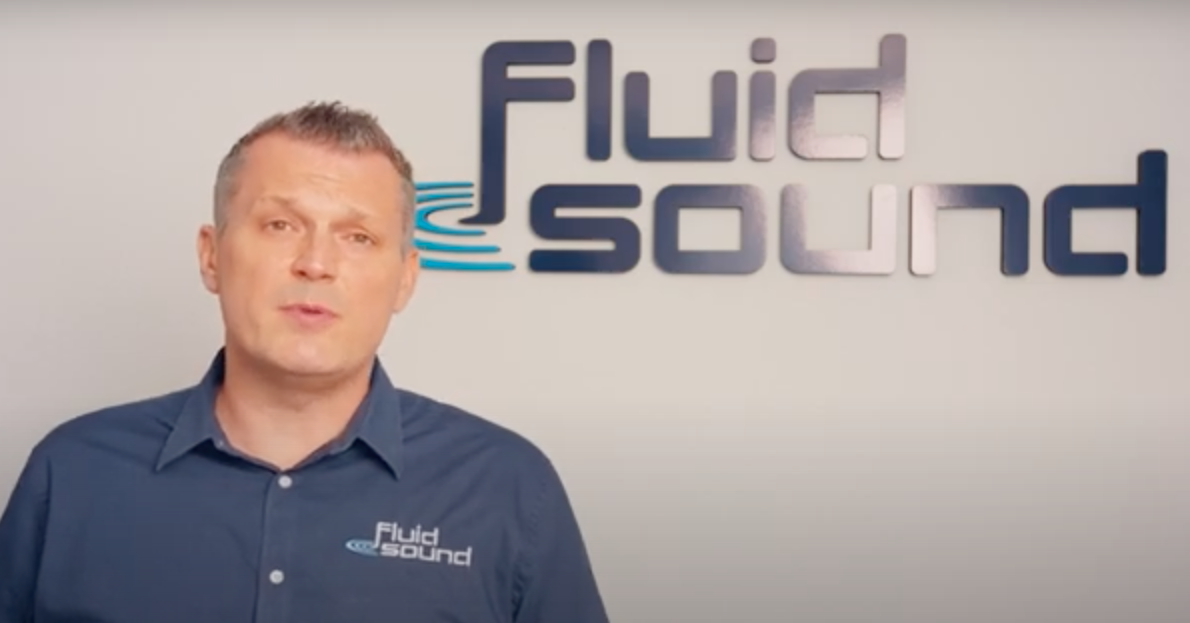 "When we started to reopen our offices, we were using simple handheld temperature scanners and getting really close to somebody's forehead taking their temperature. But we weren't writing that temperature down. We soon after realized that there's got to be a better way to do this. When we found out that Qualcomm was putting their chips inside GoSafe tablets, we knew we found the right product for our customers."
- Dennis Pappenfus, CEO Fluid Sound, San Diego, CA.
To get the full story on everything GoSafe can do, watch this online demo or contact a reseller near you.