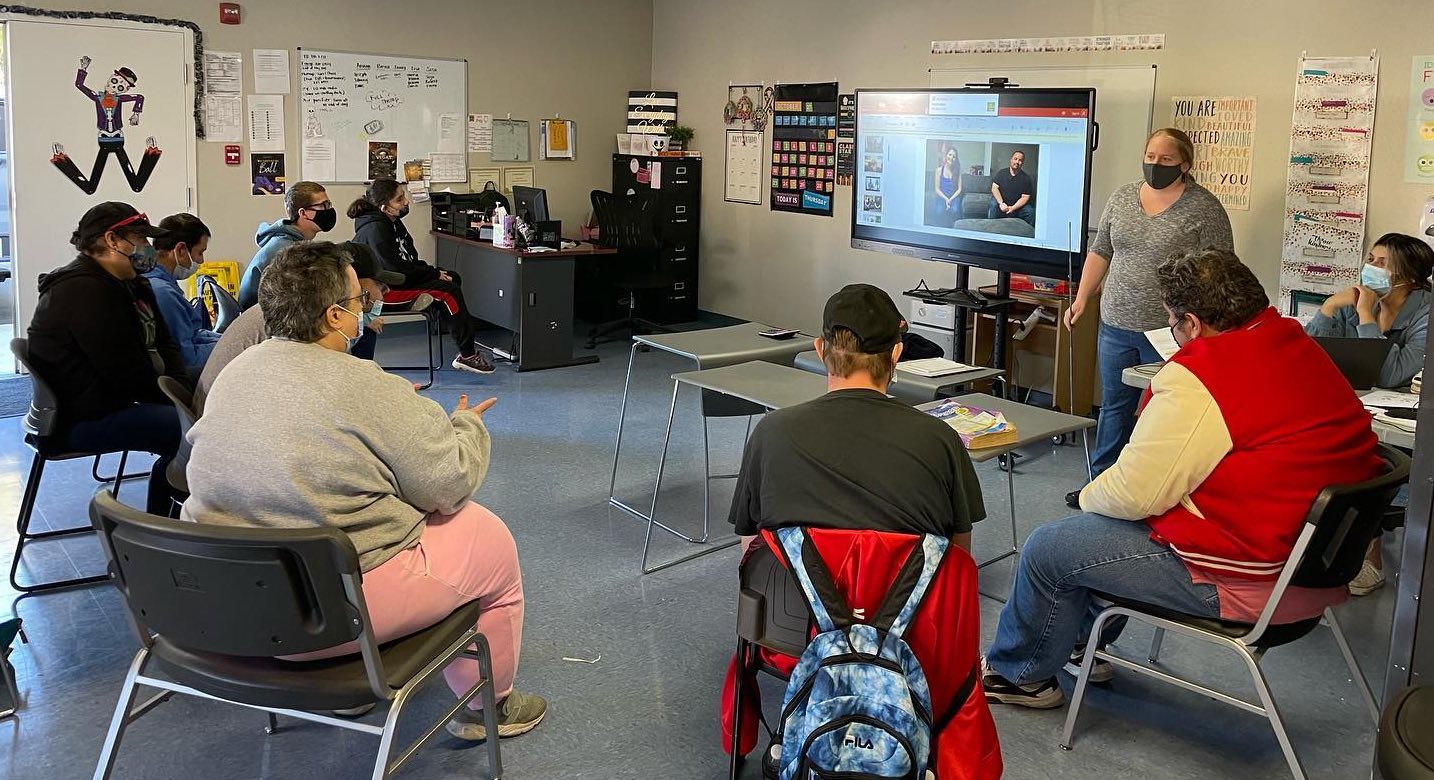 Executive Summary
It takes a complex application of social, developmental and behavioral education to help adults with developmental challenges reach their full potential.California's Central Valley Training Center (CVTC) has excelled in this specialized field through the careful selection of highly talented staff and multifaceted EdTech from OneScreen.
About Central Valley Training Center
CVTC is a leading light in education for adults with all sorts of developmental challenges. They are celebrating their 40th anniversary this year with expansion into eight locations across California's Central Valley.
Teaching at CVTC demands passion, patience and mastery of the specialized technology needed to transfer life skills in an atmosphere of compassion, community and fun. Services run from a mobile response unit for crisis management to vocational placement and social integration.
The Challenge
Students come to CVTC with a wide range of developmental roadblocks. Helping them live their best lives has always been the goal, but it took decades for technology to catch up with CVTC.
The communications devices at CVTC were basically functional for parent/caregiver conferences, but teachers needed much better options for the classroom.
The students at CVTC required fresh, original lessons that kept them active, engaged and positive about the experience of learning. In addition, most needed a physical component as part of their education - standing, walking, interacting with the class, etc. Teachers were looking for EdTech with reliable, no-lag Internet to prevent interruptions in learning.
The Solution
CVTC found their answer after a close evaluation of all the smartboards on the market. They top criteria they looked for were:
Faster processors for no-lag interactivity

Simpler operation for recording lessons, capturing video and screen share

Interoperability with existing devices in the classroom

Reasonable pricing to equip a multi-campus school
A 65" Touchscreen from OneScreen was the only option that met all their needs. Teachers were able to do more and students were delighted with the kind of interactive lessons that just weren't possible before.
The Result
For Jennifer Shea, Controller at the Central Valley Training Center, better performance was the best indicator of success. She observed, "OneScreen Touchscreens are working a lot better than the previous models that were here. They are faster and there is no lag in the interactive features. The staff said it was like night and day from the old one."
Affordability was another key element of OneScreen's offer that made it possible to help as many of their students as possible. They can now better prepare students for life beyond the classroom thanks to more Touchscreens, better quality components and free, unlimited help and training from our Screen Skills Gurus.
"Our staff now use OneScreen to supplement lesson plans with virtual tours, exercise lessons, interactive games like hangman, writing/tracing activities and dance videos to get everyone up and moving."

Jennifer Shea, Controller, CVTC
Every student deserves the very best educational environment, no matter what their challenges were when they came into the classroom. With the dedication of the staff at CVTC and world-class Touchscreens from OneScreen, these courageous individuals are creating brand new lives for themselves and actively supporting their communities.