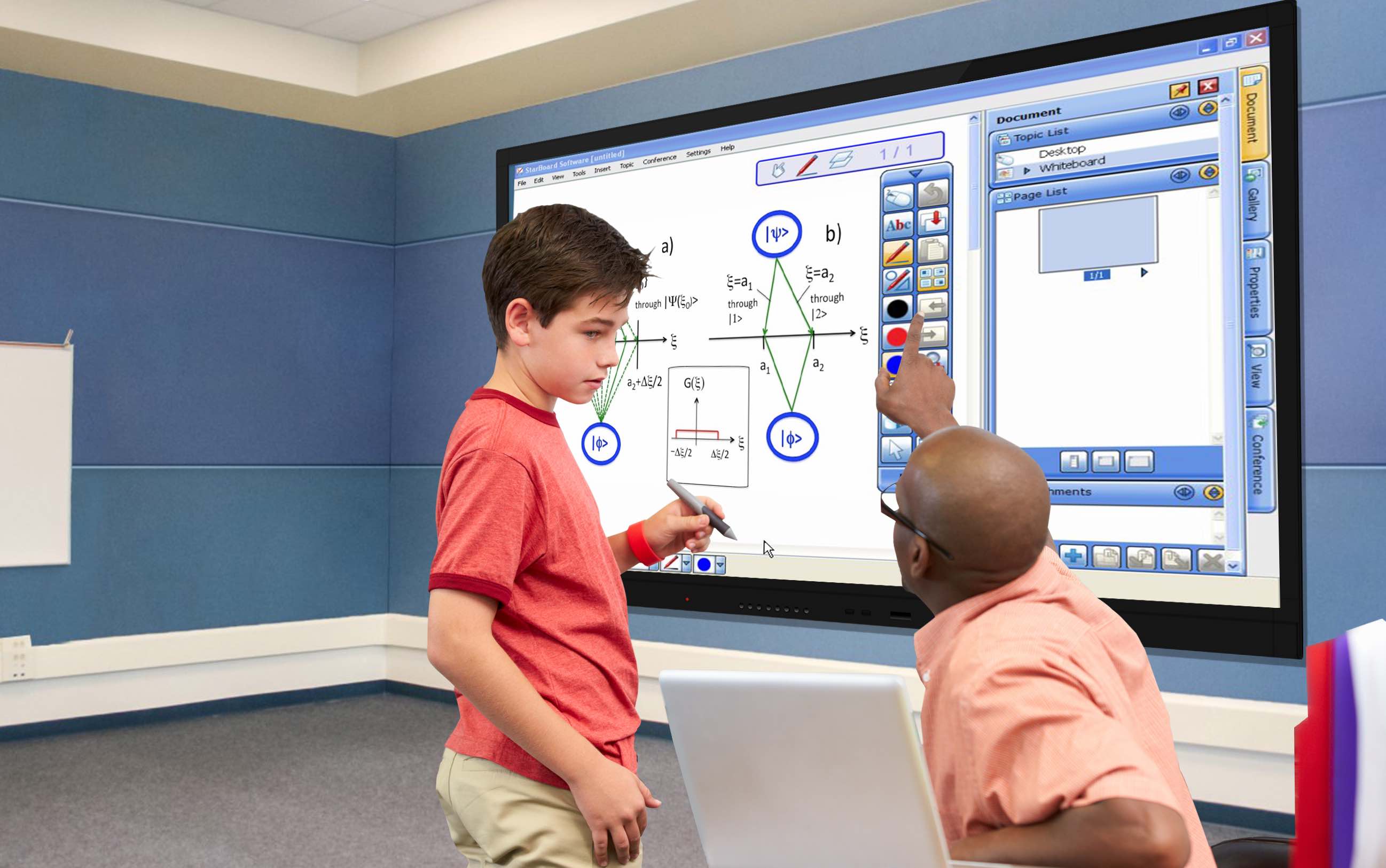 School IT specialists are tasked with keeping classroom technology running smoothly. In the best case scenario, teachers, students and administrators don't even see all the work that IT specialists do to make that happen.
More than half of all teachers (53%) said they would like to use digital learning tools more often, according to a Gallup poll on technology in the classroom. What's holding them back is access and ease of use. If schools had more current, more affordable technology and teachers had more training, IT specialists would find it much easier to help administrators reach their goals.
OneScreen listened to educators in every department and responded with a simple way to meet all these needs at once. Subscription purchasing for EdTech makes IT specialists the school heroes in 4 ways:
1. Always Current Tech
Keeping up with advancing technology has become a financial burden for schools. Subscription solves this by including hardware upgrades every 36 months for the life of your plan. That eliminates worries about systems going obsolete and problems with integrating new tech into your existing network. Set it and forget it. OneScreen keeps students on track with the latest tech while IT specialists are freed up to work on essential tasks.
2. Always Price-locked at Low Costs
Paying for classroom technology is often a major concern for most schools. Subscription spreads out the costs into low monthly or annual payments, making high quality EdTech available right away. Schools can order as many units as they need to give all their classrooms equal access to the new tech. To make things even better, the cost is "price-locked" for the life of the subscription. No unexpected increases even as you gain new software and tech over the years.
3. Always Under an Advanced Warranty
Another major concern for IT is what happens if there is a breakdown. Accidents happen and waiting for repairs can disrupt schools plans. Fortunately, subscription takes the "worry out of EdTech." If you experience any problems, OneScreen will troubleshoot the problem or replace your hardware, eliminating concerns about downtime.
4. Always Count on Help When You Need It
Only OneScreen provides free, unlimited help and training from our Screen Skills Gurus. Make sure tech adoption rates stay at the top because teachers can get they training they need for free -- and can call on outside experts to solve their day-to-day issues. Consider how much of your day you can get back when you've got a team of Gurus on the front line, just a video call away.
How You Buy Matters
Subscription purchasing makes it possible for school IT specialists to bring more EdTech to more classrooms right away as the deployment is not delayed by funding bottlenecks. Teachers and school leaders gain ever-current EdTech that is supported and under warranty, with an automatic hardware refresh every 3 years. IT specialists can be the heroes who are responsible for the best learning tools with easy integration at a low cost.