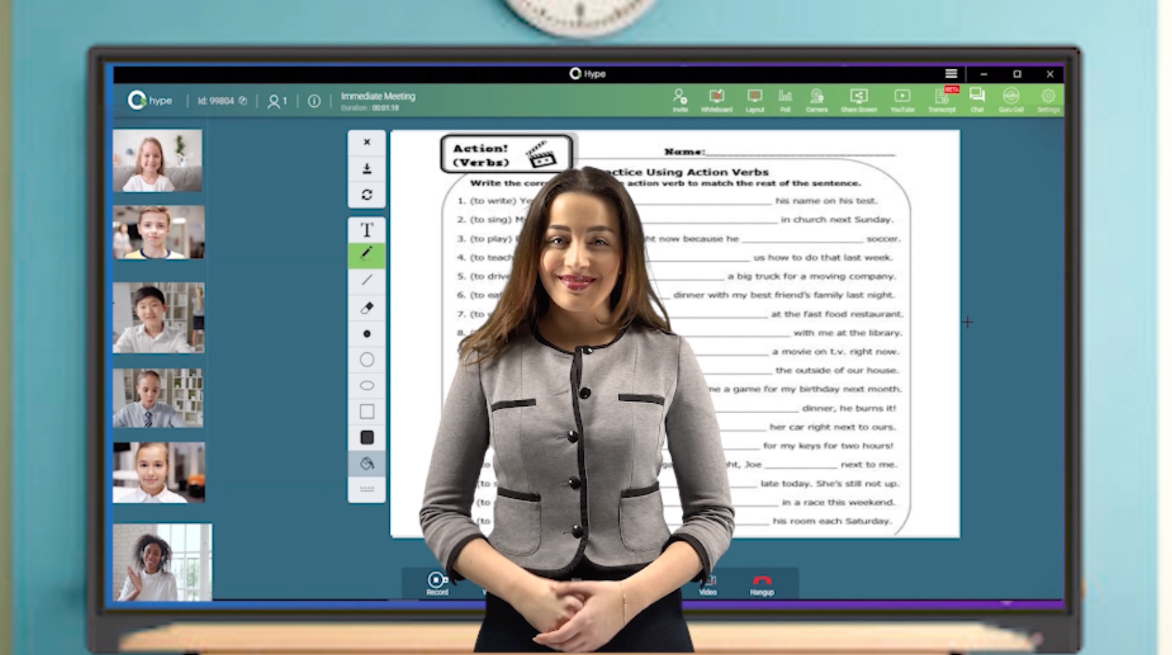 Summary: Digital tools can enhance learning and captivate students. The evidence is clear on that point. What's not clear is the question of which tools are the most effective. The best digital tools are are both easy to use and exciting for students. We've gathered the data to present the top five technologies for the classroom:
Tablets
Microscope Cameras
Interactive Flat Panels
Classroom Robotics
3D Printers
---
The right digital tools can be the keys to better performance in the new hybrid classroom. Research indicates that students learn faster and understand topics in greater depth when they have access to interactive technology. One study by Carnegie Mellon found that students who interacted with the material using digital tools were able to recall 6X more essential course info than traditional students.
Not all tools are equally effective, though, and many end up sitting unused when teachers don't have adequate training on how to make the best use of them. That's one of the reasons why many educators tend to view technology as a distraction. Without knowing which tools to choose or how to use them, some educators have been reluctant to change how they teach and introduce new digital tools.
For those who have adopted digital tools, the results have been dramatic. Teachers have found that it is much easier to get students to focus when there is an interactive device that brings the lessons to life.
As more and more schools have had to adapt to the structure of a hybrid classroom, teachers have reported that students often introduce them to technologies that they use regularly at home. In a 20th century upgrade to Show-and-Tell, students often introduce new digital tools to the classroom and teachers have been amazed at what a difference they make.
EdTechDigest.com's Top 40 Digital Tools (chosen by teachers and students)
Based on data collected from EdTech Digest and our own research, we've compiled a handful of the most popular digital tools loved by teachers and students alike in schools all over the world. All of the following technologies are relatively simple to acquire and are sure to soon become expected standards in the new hybrid learning environment.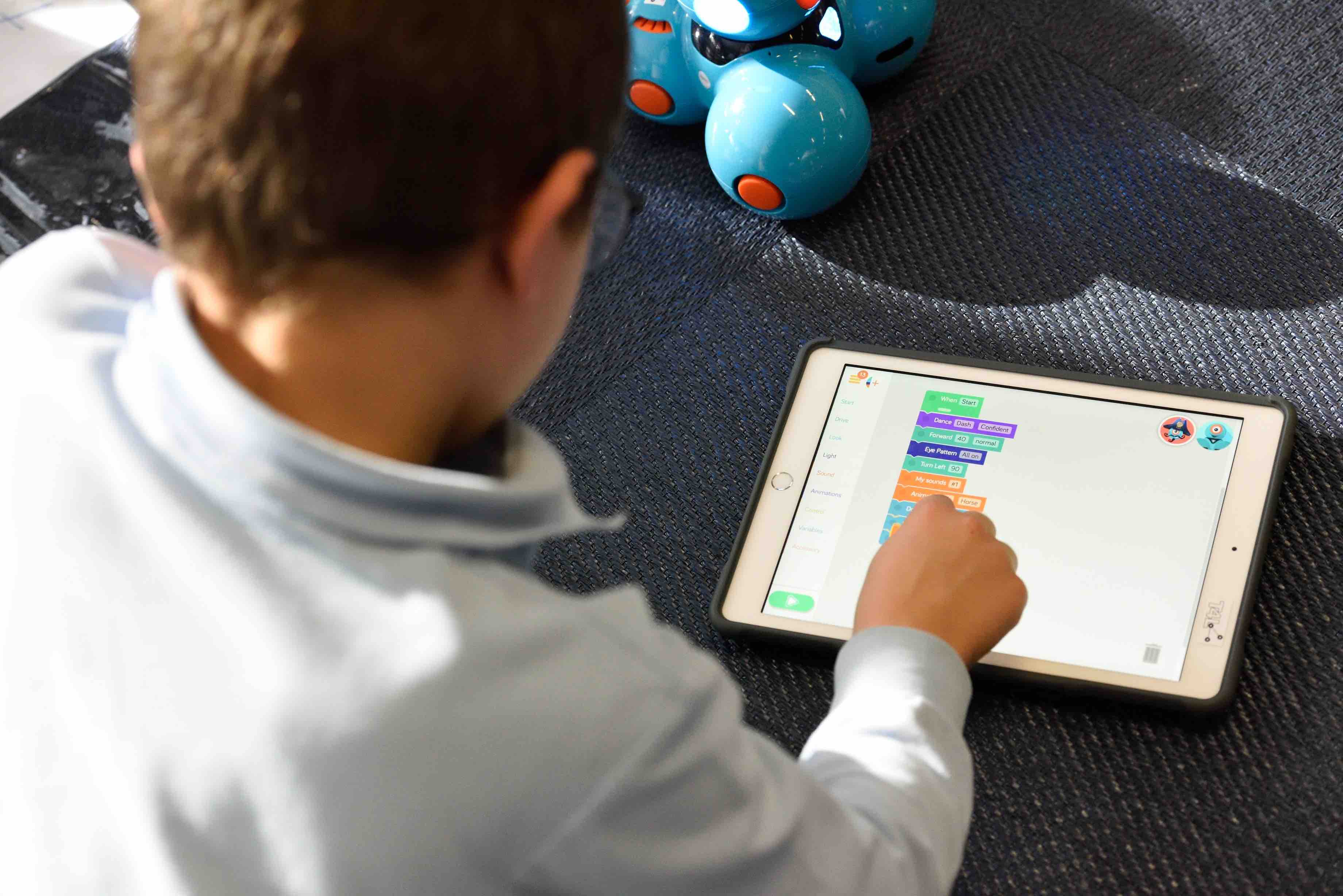 Tablets
Tablets are easy to operate by little hands and bring all kinds of different learning media into the classroom. Touch screens make the ideal interface and many students already have one at home so there is virtually no learning curve.
From day one, students of all ages can focus on just what is right in front of them. The mobility of tablets means that these digital tools are perfect for moving around the room or even taking outside for special activities.
When wirelessly connected to a flat panel at the front of the room, tablets allow students to create and present reports from wherever they are.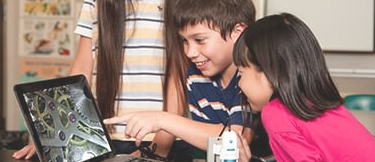 Microscope Cameras
The microscopic world has always sparked the imagination of students. Unfortunately, traditional microscopes tend to be very expensive and permit only one eye at a time - requiring schools to purchase a large number of them.
Fast-forward to 2021 and microscope cameras perform the same function but can transfer moving images to screen so any kind of microscopic specimens can be on display for all to see.
This digital tool is a favorite for making sure the entire class is engaged and opens up free ranging discussions for the whole class about what they are seeing.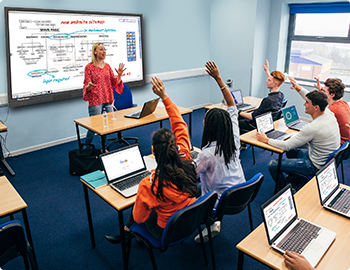 Interactive Flat Panels
From the very beginning, OneScreen has been dedicated to bringing the greatest value to the classroom with the most versatile of all digital tools. Based on feedback from teachers and students over the years, we've refined the basic interactive flat panel into the futuristic smart screens that teachers and students can't wait to get their hands on, quite literally.
OneScreen Touchscreen and Hubware flat panels give teachers the power to wirelessly share their screen with the entire class, for both in-person and remote students. From there, teachers can write notes right on the display, launch video, conduct interactive quizzes and even take attendance.
Teachers also gain access to thousands of free lesson plans and supporting materials through OneScreen Zuni Learning, vetted by educators and certified to comply with Core Curriculum standards.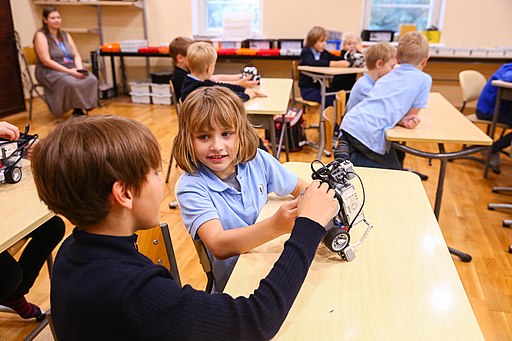 Classroom Robotics
There have been stunning advances in AI and robotics over the past few years. Many businesses have designed specifically for the classroom to help students prepare for the workplace of tomorrow.
Robotics can come in handy in multitude of teaching areas, such as Math, English, Learning Languages, Programming, Electrical Engineering and more.
Students are already excited about the prospect of interacting with robots so that impetus offers teachers the most effective tool for addressing new topics.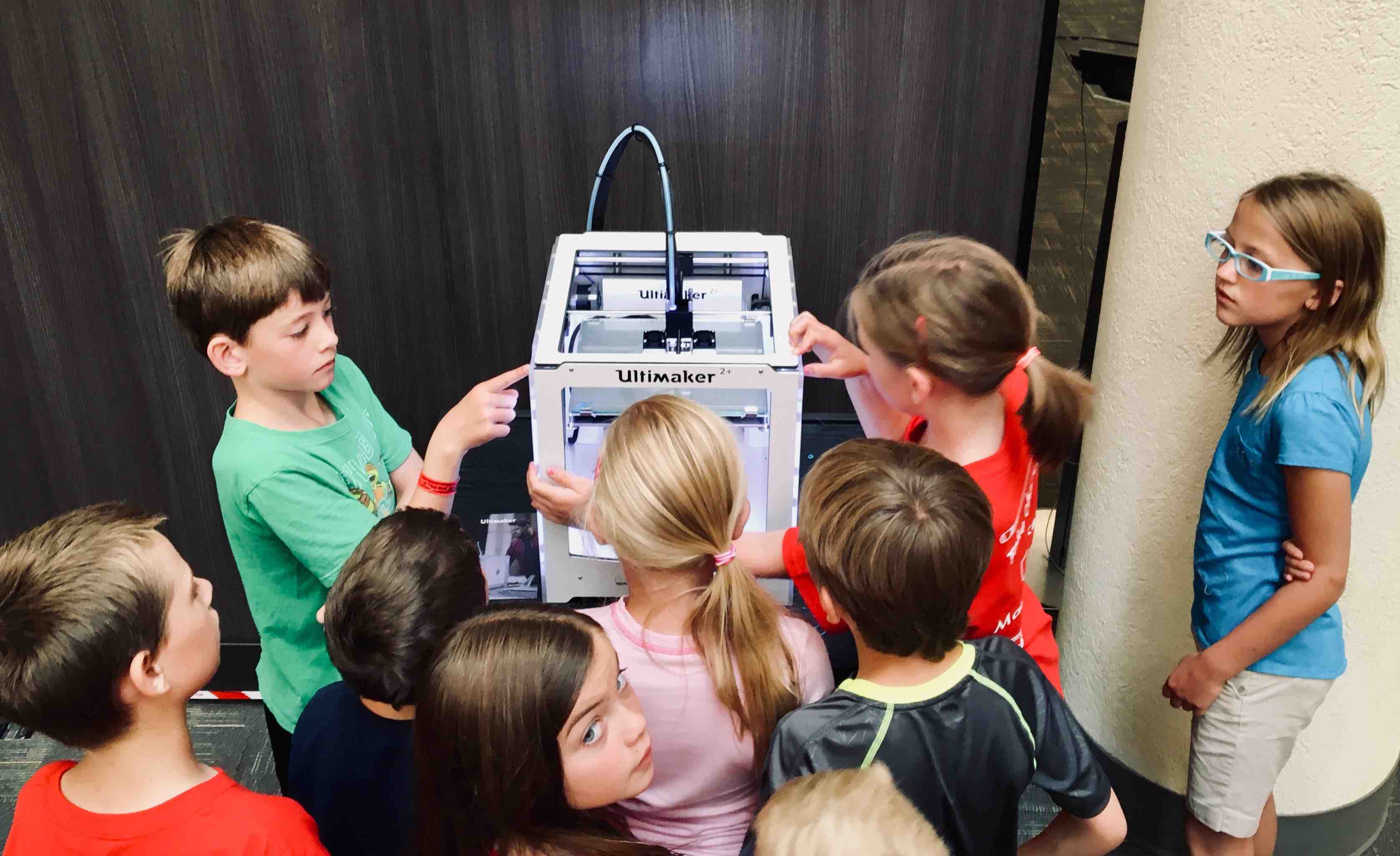 3D Printers
Bringing a physical aspect into the classroom, students can see designs come to life or objects otherwise unavailable to them up close engaging more of their senses.
How about printing some pyramids from ancient Egypt? Or dinosaur fossils that your students can uncover? Or molecular structure of common substances like sugar? All of this and a great deal more is possible when you want to spark the curiosity in students in a dynamic and original way.
Real Schools, Real Digital Solutions
Seeing, hearing, touching, doing - digital tools for the new hybrid classroom can engage students in ways that were never possible before today. The love of learning sparked by these technologies will prove to be invaluable as this generation navigates a rapidly changing world.
We welcome you to take a look at our education case studies to see how K-12 school districts and universities have made the most of digital tools from OneScreen.
These inspirational stories present learning challenges from small rural districts to major metropolitan population centers.
Now is a great time to contact us about your education goals and let OneScreen design the ideal digital solution for improved performance and a more valuable learning environment.