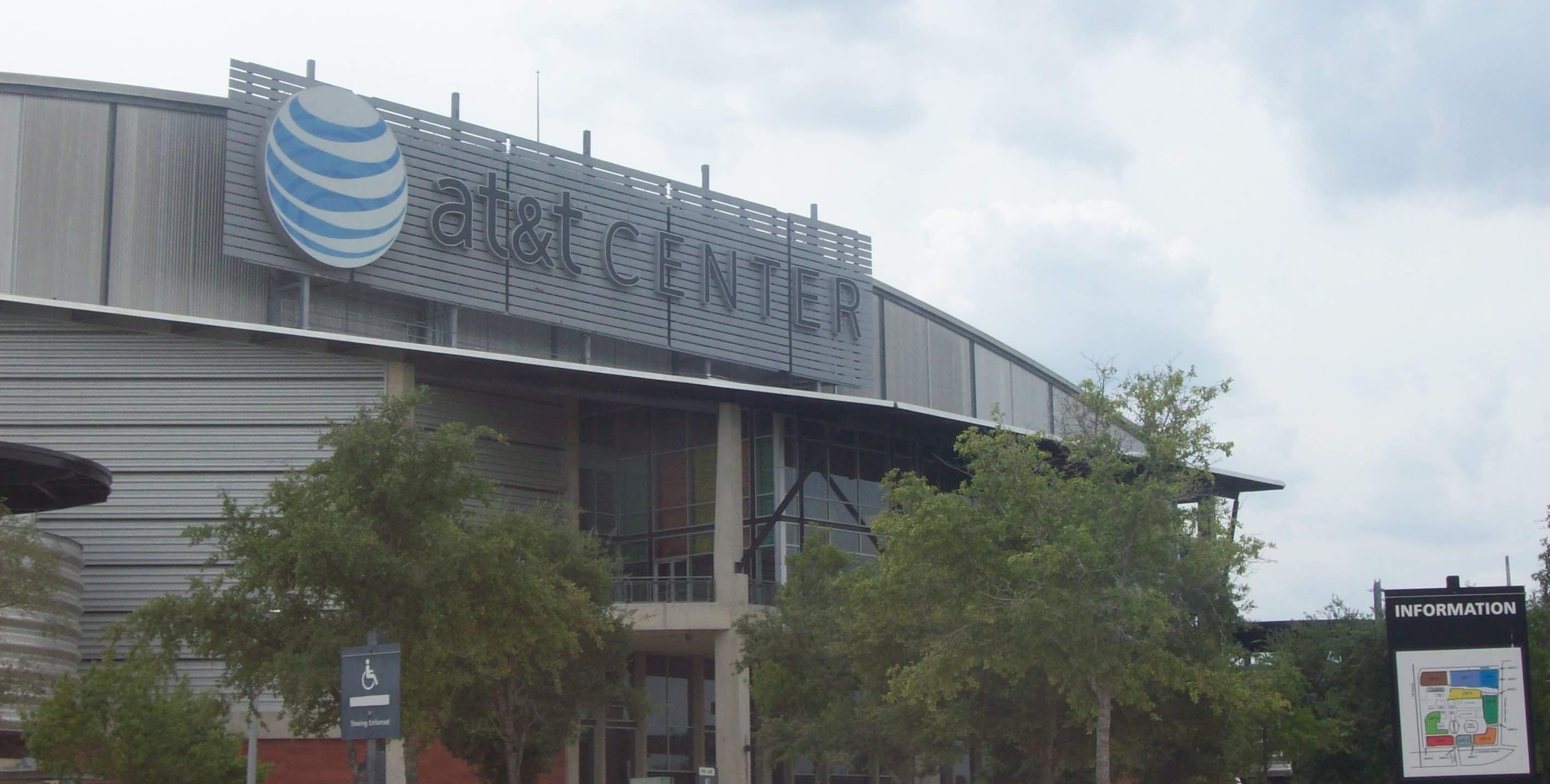 The AT&T Center in San Antonio, TX, is a popular destination for sports and entertainment spectacles. In 2022, OneScreen, alongside partners at AI View and Qualcomm, upgraded security at this massive event space with more than 100 high-end and AI-enhanced security cameras.
Massive crowds gather for all kinds of sports events and concerts at San Antonio's AT&T Center. The arena regularly hosts more than 18,000 visitors, plus caters to VIPS in 2,000 club seats and 50 luxury suites.
With great attendance comes great responsibility. The AT&T Center website offers a glimpse of what security teams have to deal with on a consistent basis:
Disruptive behavior, including foul or abusive language and obscene gestures is prohibited.

Alcoholic beverages should be consumed in a responsible manner.

Engaging in fighting, throwing objects, or attempting to enter off limit areas will be cause for immediate ejection from the arena.

Smoking, including e-cigarettes, is prohibited at the AT&T Center.

Obscene or indecent messages on signs or clothing will not be permitted.
Those who break these rules end up on a "Banned" guest list and security is tasked with identifying those individuals among the bustling crowds and keeping them out of the arena. Even guests who aren't on that list are prohibited from entering certain areas, like the team locker rooms.
The big question is: how do you keep tens of thousands of guests safe and secure with so many people interacting in a emotionally charged atmosphere with plenty of alcohol options?
The Challenge: A Need for Smarter Security Cameras
For 20 years, security cameras oversaw the activities of AT&T Center guests, but little could be done until after an incident was already over. Security would review the DVR to see what went wrong because it just wasn't possible to monitor 50+ video feeds in real time. Managers knew that their IP cameras were rapidly aging out of their useful life and better camera technology could make a huge difference.
What they needed were security cameras that included facial recognition to identify those who had been banned from the arena. They needed cameras with crowd detection to determine when areas grew overcrowded and required more services. They needed cameras with intrusion detection to receive alerts when unauthorized guests crossed over into secured areas like locker rooms.
They found that there was only one choice for the most advanced, most reliable security cameras priced for scale.

The Solution: AI-Enhanced Security Cameras
When the managers at the AT&T Center came to Qualcomm for a solution, they called on their partners at OneScreen and AI View as the subject matter experts.
Over the holidays in 2021, OneScreen put together a package of over 100 cameras, including both the basic IP-based PrimeCam and the edge AI processing NeuroCam.
This gave the security teams at the AT&T Center the tools to respond to issues as they happened, immediately addressing situations such as trespassing, altercations, medical emergencies and food service bottlenecks.
The Result: Reduced Risk, Better Decision-Making
Security and management were impressed from day one with the new security profile at their state-of-the-art arena. In-camera analytics and edge AI processing made possible more timely and intelligent decision-making across the board, both in the moment and with post-event analytics.
With a more efficient security staff, managers have reduced their risk exposure and made all events safer for the thousands of visitors at every funcion.
OneScreen is there wherever people need technology that understands what truly matters.
For more information, contact:
Kelly Bolton
kelly@onescreensolutions.com
800-820-4035
About OneScreen
OneScreen is a comprehensive technology provider known for their customized interactive whiteboards, video collaboration, security and AI applications for education and business sectors. OneScreen has led market for over a decade with first-in-class innovations for EdTech and collaboration software. From the classroom to the conference room to the stadium, OneScreen creates smarter, more secure, solutions tailored to the specific challenges. Based in San Diego, CA, OneScreen operates offices in Canada, Mexico, Pakistan, Colombia, and the UAE, along with a a global network of partners covering every region around the globe. Connect with OneScreen on LinkedIn, Facebook and YouTube.