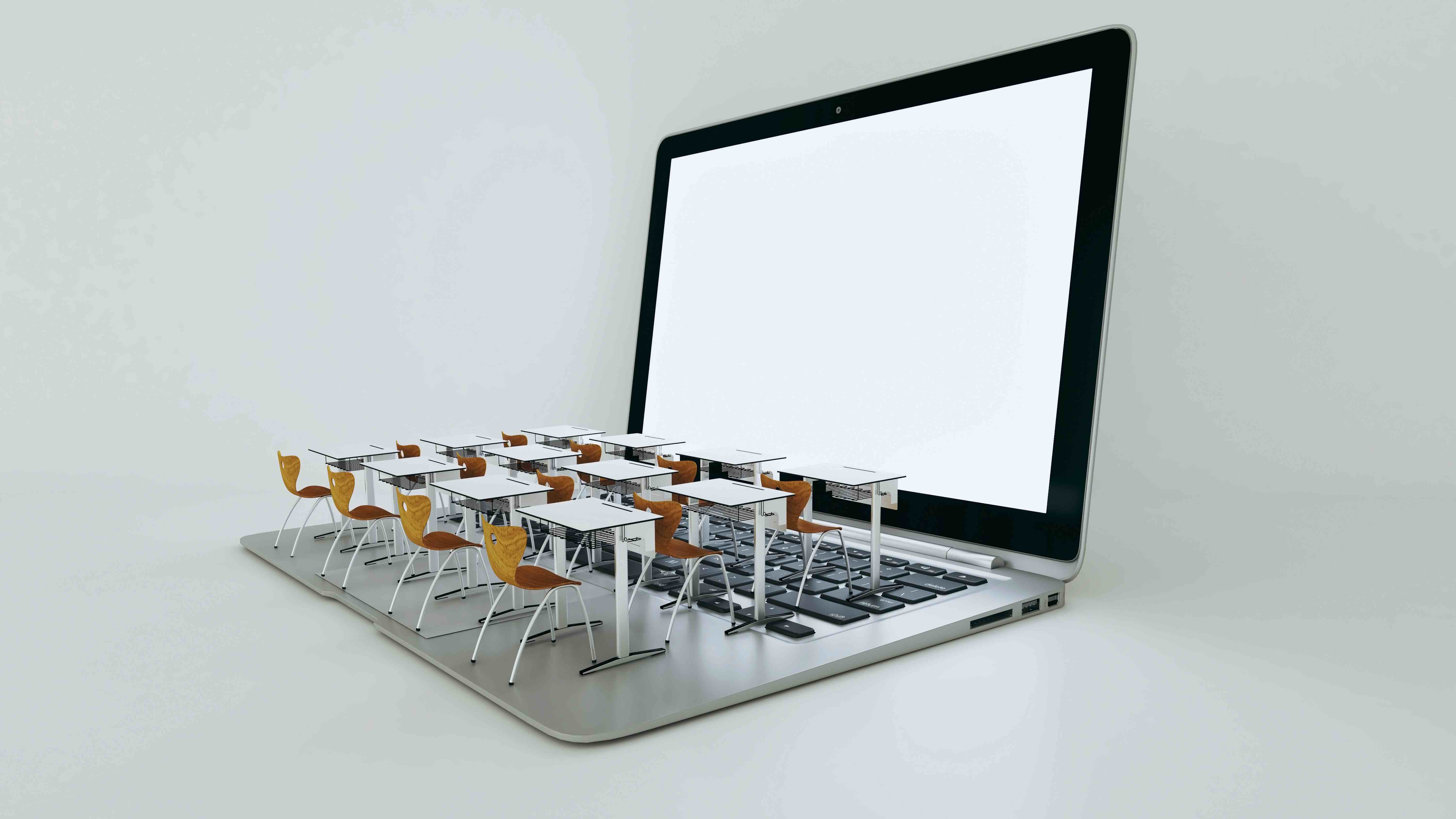 No one was prepared for 2020 - including educators. Schools had been slowly transitioning to a place where they could add more remote learning options when suddenly the close confines of physical classrooms were no longer an option.
When the new school year began this fall, school district leaders and local government officials struggled to decide how to best serve the students in their communities. While there were several different approaches, the consensus grew that all schools should include more tech in the classroom to prepare students for the new world. Fortunately, several new innovations have recently come online that simplify the transition to smart classrooms and make them more engaging for everyone -- on both sides of the teacher's desk.
Based on the latest reports, here are 5 ways that smart schools are likely to get even smarter in the months and years ahead.
Schools will adjust hybrid models based on grade level.
Hybrid-but-whole is here to stay no matter what the future has in store.
Temperature scanners will evolve into entry management systems.
Teachers will see more technology designed with them in mind.
Edutech manufacturers have to rethink business models.
1. Schools will adjust hybrid models based on grade level.
Not all students have the same risk profile for spreading viruses. There is now strong evidence that there's big difference based on the ages of the students. A New York Times review of school reopenings on two continents concluded that risks to younger students are minimal, but the data is unclear for students in middle and high schools.
The article noted that, "school reopenings across the United States remain a patchwork of plans: in-person, remote and hybrid; masked and not; socially distanced and not. But amid this jumble, one clear pattern is emerging. So far, schools do not seem to be stoking community transmission of the coronavirus, according to data emerging from random testing in the United States and Britain. Elementary schools especially seem to seed remarkably few infections."
As the school year goes on, district leaders will have to re-examine the benefits of bringing back younger students, but improve remote and hybrid learning models for grades 5 and above.
2. Hybrid-but-whole is here to stay no matter what the future has in store.
COVID-19 may end up becoming endemic, but lockdowns and quarantines will fade in the months ahead according to Dr. Anthony Fauci and public health experts. Predictions about the future of smart schools have already moved past the pandemic to how to build in resiliency.
It makes sense to give schools greater choice in the design of their hybrid classrooms no matter what the future holds. One of the big lessons for this year, though, is that the next generation of hybrid models should help students feel like they are part of a single, whole classroom no matter whether they are joining online or offline. At its best, remote learning is more inclusive for students that struggle in large groups and it has helped all students prepare more effectively for the increasingly technological workplace that they will soon join.
3. Temperature scanners will evolve into entry management systems.
Security for everyone on the school campus will remain a critical issue. It used to be at the top of priority lists before the current pandemic took center stage. For now, security means identifying potential fevers with a temperature scanner. In the big picture, though, school leaders are going to need better tools to track and report on who is coming and going from school property.
OneScreen GoSafe is primarily being used as a touch-free temperature scanner that reduces exposure risks for students, nurses and school staff, but it is capable of much more. The industry-exclusive AI-enhanced processor from Qualcomm gives GoSafe a much wider field of operations. GoSafe can ensure masks are in place, provide live assistance on the spot, and manage other devices on the networks through a customized central control interface. Other uses include a pre-screening questionnaire for school visitors and data management for all school staff and teachers.
4 Teachers will see more technology designed with them in mind.
Teachers have been doing their best dealing with second-hand or low cost technology in the classroom, but the smart classroom makes it easy for them. Remote learning has gotten mixed reviews from teachers and students because it had to be implemented quickly with whatever was available.
In San Francisco, Mayor London Breed expressed the concerns of local parents that the current setup was not working well enough. "The achievement gap is widening as our public school kids are falling further behind every single day," according to Breed. He ordered district leaders to "do what needs to be done to get our kids back in school."
It's clear that remote-only and in-person only classrooms are just endpoints on a continuum. Most schools will find that they serve their communities best when they fall somewhere in between.
5 Edutech manufacturers will have to rethink business models.
The hurdle of a big upfront payment to access edutech has always been a burden on schools. Dealing with multiple stakeholders and restricted budgets have made it harder for schools to upgrade their tools regularly.
Just as the tools teachers use for accelerated learning have changed, it's time for edutech makers to offer schools more flexible terms for acquiring those tools. OneScreen introduced subscription plans as an additional purchase option after many discussions with school leaders about what they need most. Subscription has proven to be one of the most creative ways that schools have found to gain access to new technology. This has also allowed them to share that technology more equitably across their districts.
A Smart, Secure and Simple Answer to a Complex Problem
Smart cities are growing more sophisticated in locations all over the globe, while smart schools have just begun to explore their true potential. Mix-and-match hybrid models of remote learning are the most advanced, but in the year ahead look for developments in entry management systems. The other area that's changing rapidly is the way smart technologies are introduced to schools. In 2021, more schools will find they are in the driver's seat as manufacturers seek more input from educators on the next generation of innovative classroom tech and purchase options. Learn more and catch a glimpse of what's next in the future of Edutech on the OneScreen Education site.