At the North American Office Products Awards (NAOPA), OneScreen GoSafe won Best New Technology of 2021. Host Janet Bell presented the award to OneScreen's Zunaira Munir, VP Global Business Development.
GoSafe Pro was singled out for its innovative design and impact on public spaces.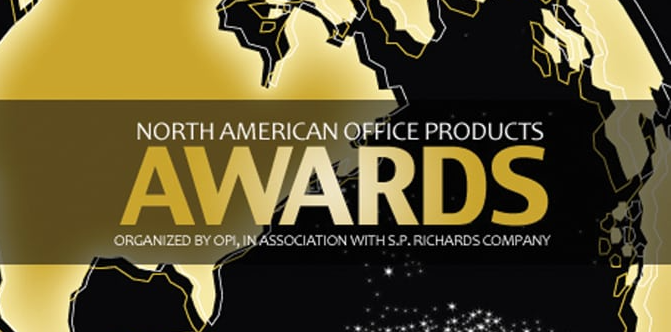 "Everyone at OneScreen is honored by this award for our GoSafe Pro. Our top concern during the pandemic became public health and also the impact the pandemic was having on the business of our reseller partners.
Schools, corporations and public sector organizations rely on us to keep their students, employees and patrons safe. Thank you to our partners at Qualcomm for helping make GoSafe a reality and thanks to OPI for recognizing the work of the OneScreen family during these extraordinary times."
- Zunaira Munir, VP Global Business Development
The OneScreen family would also like to thank our partner Highlands for nominating OneScreen in this category and introducing GoSafe to many of their clients.