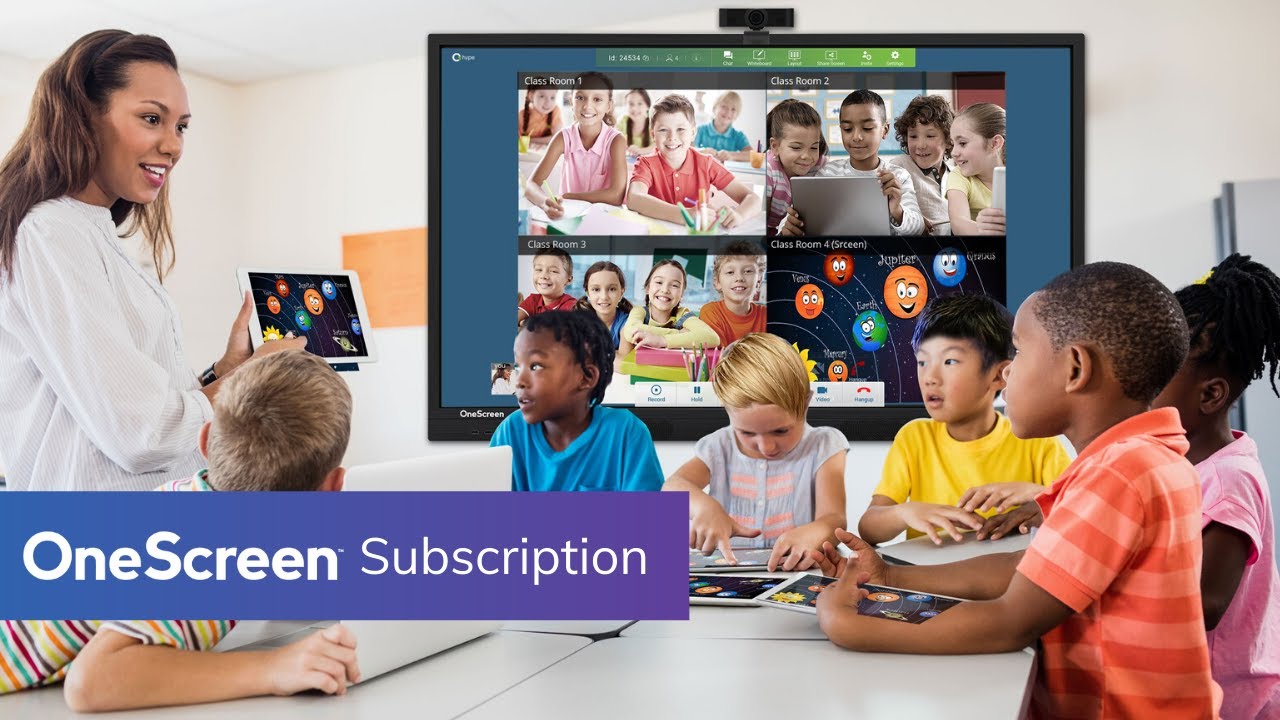 Having current EdTech in the classroom makes it possible for students to keep up with a rapidly changing world. Classrooms don't look the same as they did eighteen months prior, let alone 10 years ago —nor should they. The best education reflects reality, and technology is the future. The opportunity for students to engage with technology and their learning experience remains a top priority for educators.
However, this is easier said than done. Investing in students' futures through EdTech can be a huge commitment for school leaders. That's why a new way to provide technology is rapidly gaining popularity. The solution preferred among schools who want to invest in technology that is sustainable for the long-term is Subscription.
Here are the top 5 reasons why schools choose subscription over traditional purchasing.
1. Ever Current Technology That Automatically Updates Every 36 Months
One of the major issues with traditional purchasing is the fact that technology inevitably becomes irrelevant, and rather quickly. Once schools choose to invest in the purchase of EdTech outright, the countdown begins. This is a huge turn off for educators when it comes to such a costly commitment.
With an EdTech subscription, the technology is automatically upgraded on a 36-month cycle. This means that every three years, new technology is implemented as necessary and existing devices are brought up to speed without any extra cost to the school. As a result, students have uninterrupted access to the most current smart screens and innovative tools necessary to outperform their peers learning with outdated tech.
2. Price-locked costs for the life of the subscription
Predictable costs are better than unpredictable ones, especially at schools where so much has changed so quickly. Subscription breaks down costs into easy monthly or yearly payments that schools can count on, no matter what else changes around them.
As time goes on, Subscription gets more valuable as the cost is price-locked and does not rise as the technology improves and cost of living continues to go up. Schools continue to get better and better tech at at the same low cost that they have been counting on all along.
3. Advanced Warranty Means No More Worries About Downtime
We know all too well that no device is perfect. Bugs or common accidents can hobble the best technology. When schools purchase EdTech the traditional way, they are stuck with devices that don't always work as intended. Current tech can mean big fixes, long downtimes, costly replacements across the board. In the end, students are robbed of access to the technology their curriculum revolves around.
OneScreen Subscription assures that educators can rest easy thanks to the advanced hardware warranty. Just call and we will take care of your OneScreen devices for the life of the plan. No downtime or costly replacements necessary. The warranty remains active across the subscription and throughout upgrades so nothing gets in the way of learning.
4. Walk-Up-and-Teach Simplicity with Resource-Rich Smart Screens
The lower cost of a subscription, price-locked for the life of the plan beats the up-front, lump sum requirements of traditional EdTech purchasing. Teachers love the walk-up-and-teach simplicity of an all-in-one smart screen. School leaders love the ability to equip all classrooms with the latest technology so that no student has to go without.
OneScreen smart screens are built with Qualcomm technology for faster, more secure teaching tools. The LG display with 4k ultra HD resolution was designed for perfect resolution in large classrooms, keeping students actively engaged. Software like OneScreen Annotate allows teachers to make notes on any image, even video. The full range of apps in the Google Play store are at the teacher's fingertips. Thousands of free lesson plans and learning tools are a click away with OneScreen Zuni Learning.
The user experience reaches beyond the confines of a traditional classroom setting, creating new ways for students to learn universally, regardless of ability, language, or age. Smart screens have the unique capability to cultivate an environment for the whole class to connect, whether they are remote or in-person.
5. Free, Unlimited Help and Training
Educators don't have time to learn complicated new tools. That's why EdTech often sits unused at schools everywhere. At the very least, EdTech without adequate training will certainly fall short of its full potential. With every moment in front of students a precious resource for learning, there's no time for troubleshooting in the classroom. EdWeek reported that 31% of educators were unable to use technology due to lack of training. That simply should never happen.
OneScreen Subscription includes free training -- as much as needed -- and help on the fly for educators at the touch of a button. OneScreen is the only one with the Screen Skills Guru team ready to answer anything. The ongoing support and learning opportunities for educators make it much easier to gain a comprehensive understanding of the technology at hand. As a result, educators can take better advantage of all features that smart screens have to offer and ultimately, provide the elevated learning experience for which the technology is intended.
Classroom Technology for the Next Generation
As educators navigate reimagined learning environments, now more than ever, EdTech seems like an essential solution for equipping the next generation of minds with the kind of learning they need to thrive in the future. Educators have access to more sustainable and user-friendly ways in which to implement the technology students need when they opt for a subscription as opposed to traditional purchasing of EdTech. Now they know where to find it.
Get the facts on OneScreen Subscription and learn more about why HOW you buy matters.