Case Study Hyatt Chiropractic - OneScreen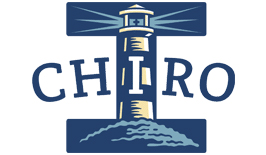 In today's fast-evolving world, healthcare experts are incorporating new and advanced technological tools that work seamlessly to better facilitate patients while providing leading-edge clinical facilities. Dr. Hyatt is one such healthcare expert who is leading the way in using technology to help his patients. Hyatt Chiropractic helps patients alleviate pain, improve range of motion, and increase flexibility through spinal adjustments and manipulations. Located in Oak Creek, Wisconsin, Dr. Hyatt and his staff offer exemplary service to patients dealing with physical ailments from muscle strain to back and neck pain and more. The team at Hyatt Chiropractic is quick to address each patient's individual needs and tailor programs accordingly. They go a step further in meeting patients' needs by offering video conferencing on related healthcare topics such as nutrition classes.
Challenge
Hyatt Chiropractic incorporates multiple technology devices and softwares into their day-to-day practice as well as a wide variety of services that are reliant on these technologies. Dr. Hyatt sought an all-in-one tool with the capability of handling each of the technologies they use, whether displaying x-rays or conducting nutrition classes.
Dr. Hyatt noticed a visible reluctance among patients when it came to investing in their own health and visiting him for classes on chiropractic care, nutrition, or even kids' health. The team searched for a swift collaboration and communication tool that would efficiently connect healthcare experts to patients in different locations. Another important objective for Dr. Hyatt was the ability to annotate and zoom in on x-rays so he could address the smallest details, allowing him to better educate his patients and students.
Doing so necessitated using larger displays to show the x-rays. Even when Dr. Hyatt successfully convinced his patients and students to participate in videoconferencing and distance learning, there was a visible lack of enthusiasm from them. It had become evident that this disinterest stemmed from poor video and audio quality as well as a lengthy videoconferencing sign up process. The team at Hyatt Chiropractic considered this a prime concern since they pride themselves on constantly improving procedures. They knew they had to find another solution.
Dr. Hyatt and his team realized that the best way to spark interest in healthcare among his patients was to introduce easy-to-use, convenient and seamless collaboration technology.
Solution
After exploring multiple options in the interactive smart screen industry, Dr. Hyatt determined that OneScreen was the most viable and complete solution in the market. OneScreen's interactive functionality and interoperability, demonstrated by the OneScreen sales team through live demos, made it the ideal communication, collaboration, and presentation tool to meet all of Hyatt Chiropractic's needs.
Hyatt Chiropractic customized their solution by selecting OneScreen Hubware, a standalone interactive screen with a powerful processor, and complete PC functionality for installation at their facility. Adding OneScreen to the clinic's existing portfolio of collaboration tools solved most of the shortcomings Hyatt Chiropractic faced.
Result
With OneScreen's extensive functionality and outstanding support, Hyatt Chiropractic can fully experience the benefits that interactive, people-centric technology entails.
Now the practice's chiropractors can instantly connect with patients and students through a reliable and secure conferencing solution that allows real-time sharing, recording, and exchange of data from any location. The addition of these capabilities brought about renewed enthusiasm for both chiropractic care and the various health classes Hyatt Chiropractic conducts. What appealed most to the Hyatt Chiropractic team was the interoperability and ease OneScreen offers by allowing patients to join sessions as guests using laptops, phones, or tablets. This eliminates the need to fill out lengthy signup forms. The specialists at Hyatt can also examine x-rays and biomedical images in-depth with OneScreen's whiteboarding software and share them seamlessly with patients and students.
Finally, the free, unlimited training and support offered by Screen Skills Gurus gave Dr. Hyatt and his team the foundational knowledge and skills that they needed to gain the greatest value from OneScreen.
"I've had two one-hour sessions of training with Hammad and I couldn't be happier! I've learned a ton and feel very confident using my new system."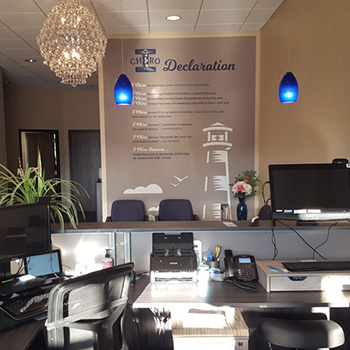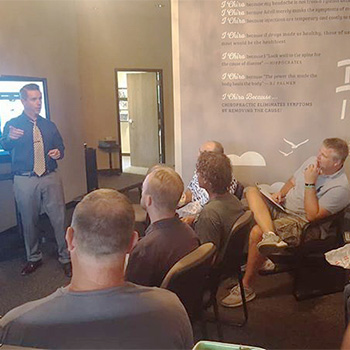 ---