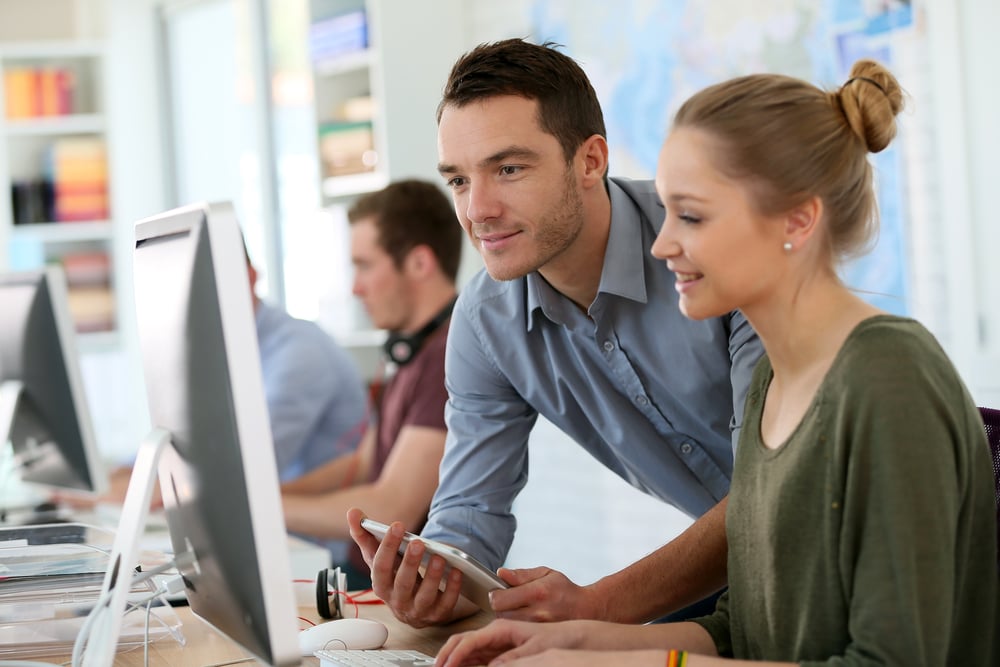 As society adapts to new technologies, educators require support and training to keep their students on track with the framework of the outside world. As our world becomes increasingly digital, technology integration in the classroom is essential. Teachers need to be able to teach students how to use digital tools effectively and efficiently.
It's no wonder then that statistics show teachers are expressing a desire for more training, both in new technologies and teaching tools. Support by school leaders in this area can make a huge difference in attracting and retaining the best teachers.
Teacher survey on classroom training
According to a recent survey conducted by Interactive Educational Systems Design, over 94% of teachers indicated that they believe additional training is important to their job. This does not refer to just occasional training. 82% of teachers said they would prefer support "on a more regular, ongoing basis." This statistic highlights the gap between what teachers want and what they are currently receiving in terms of tech help and training.
The benefits of this kind of support extend beyond the classroom. Teachers who can access the training they need, are more confident and more satisfied with their careers. This is the foundation for greater teacher effectiveness in the classroom and mor reliable student achievement.
OneScreen commitment to educator support
The bridge between technology and teaching has never been more vital. Teachers need all the help and support we can give and OneScreen is here to help.
The new Touchscreen TL7 was built with input from educators and engineers to facilitate flow and reduce friction in the classroom every day.
When teaching professionals need more support in terms of troubleshooting, integrating different EdTech, time-saving tips and more, our Screen Skills Gurus are on call for free, unlimited help and training.
The best way to judge is to see for yourself with a free demo of the new TL7 Touchscreen.
Screen Skills Gurus are available on the TL7 or in an app for your desktop and mobile devices.