InfoComm is the largest conference of audio/visual professionals in the world and in 2021, the show will resume as an in-person event after going fully digital last year. OneScreen will be there in Meeting Room 4375, adjacent to the Exhibition Floor of the Orange County Convention Center in Orlando, FL, on October 27 - 29.
"We are looking forward to a very different experience this year at InfoComm," said OneScreen CEO Sufian Munir. "In the post-COVID world, the conference will be dialed down compared to previous years, but also more personal and detailed. We will have the time and space to interact with our partners in greater depth and in finer detail."
Alongside OneScreen, leading industry brands like Samsung and Logitech will be representing their networks at events like the Technology Innovation Stage and the AVIXA Awards presentation.
Executive VP of Marketing Kelly Bolton said, "Our partners are eager to get their hands on some of our latest developments and ask questions about popular programs like EdTech as a Service and Subscription purchasing. The past two years have reshaped the industry and we are excited to spur new growth with our partners."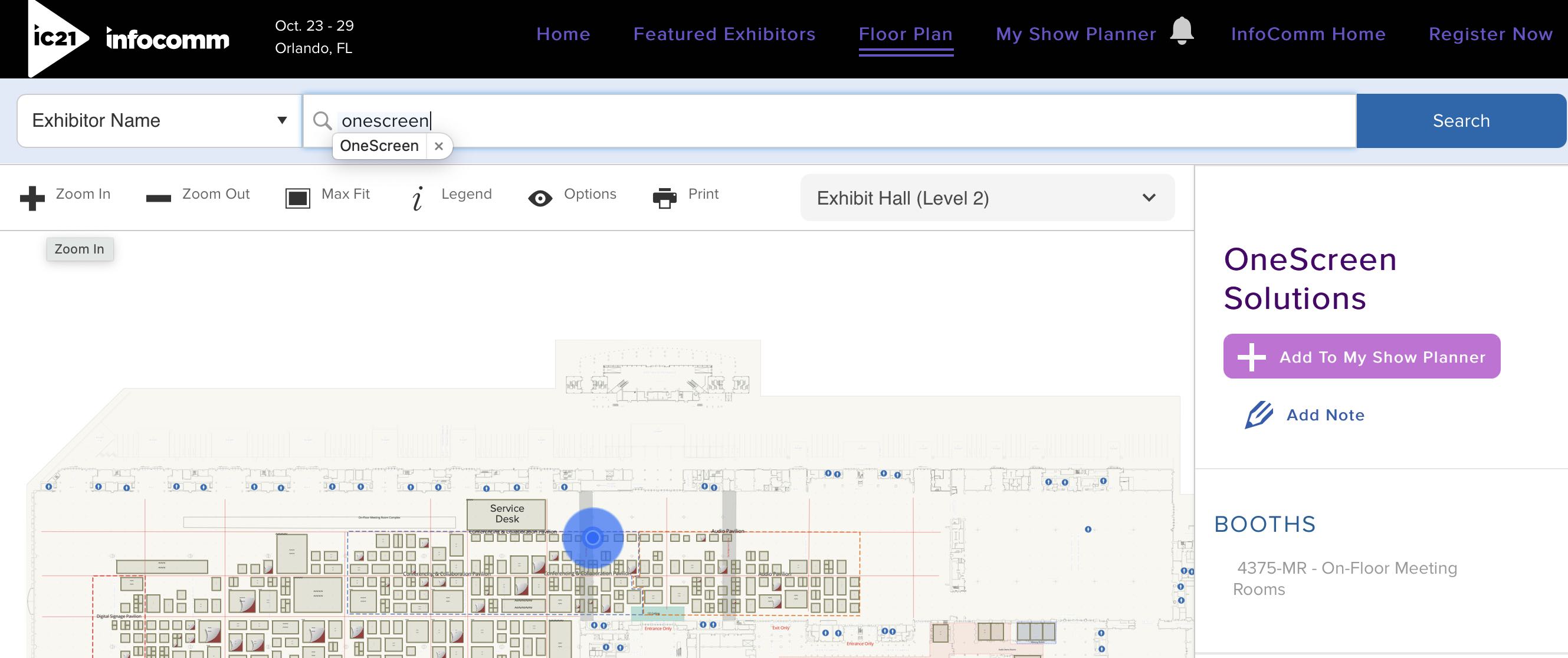 Learn more about the InfoComm Conference, starting October 23, and Exhibition closing out the week October 27 - 29, at the Infocomm Show homepage.
Visit the OneScreen page on the Infocomm site and add us to your show planner.
Get details on OneScreen's latest developments at OneScreen News and our new How to Buy page