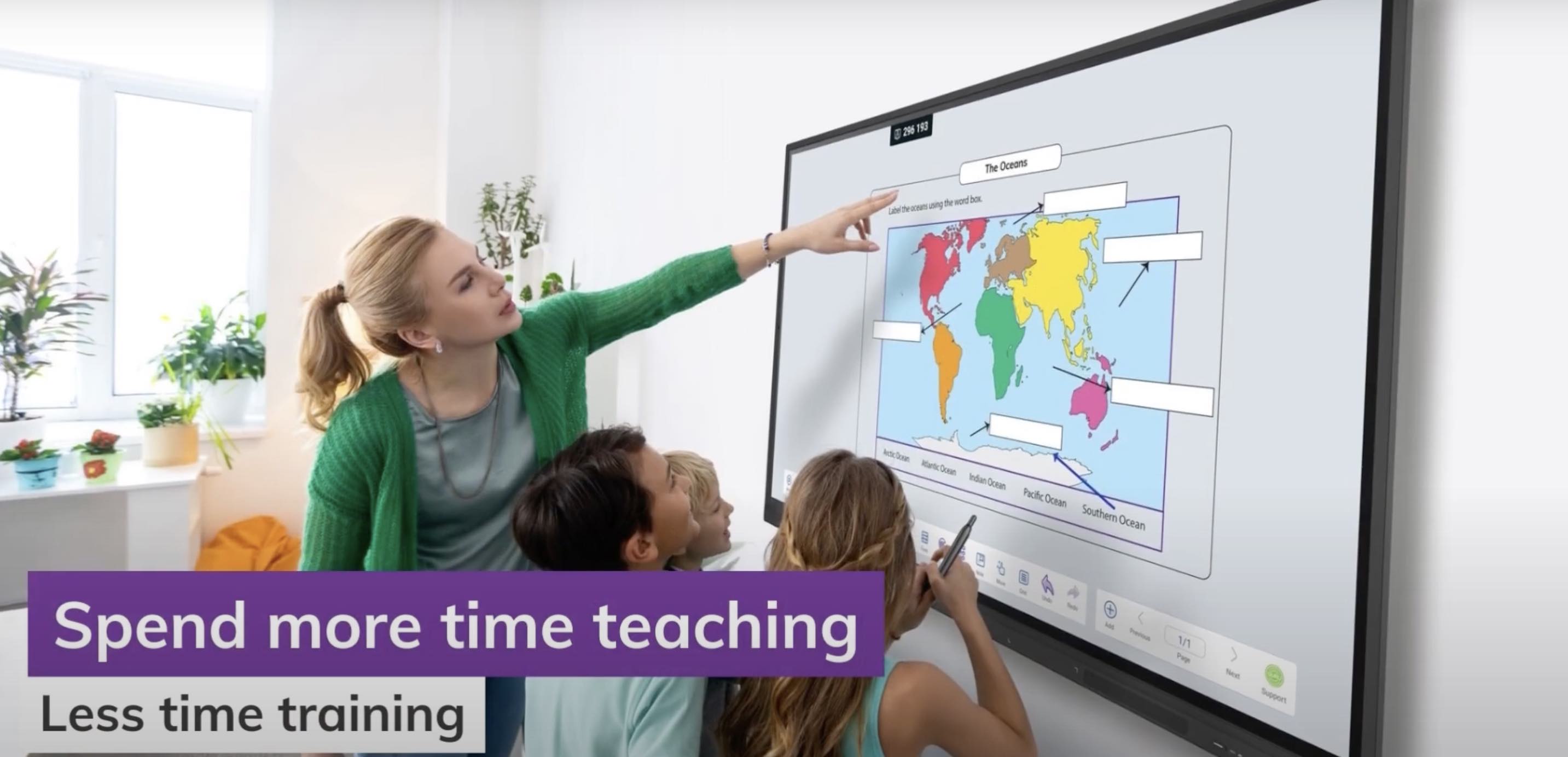 Some classrooms are just better by design, making it easier for teachers to lock in student attention and for students to lock in performance gains.
As reported in District Administration, here is what the data says about classrooms that excel:
1. Movement matters - In the old days, students were told to stop fidgetting and sit still. The evidence shows the opposite is the best way to learn. Standing desks, movable seats and flexible classrooms stimulate learning by keeping students active. Touchscreens are also a powerful tool for getting students up out of their seats and taking control of their own learning.
See the academic studies at Stand Up Kids
"Students were more focused, and I could keep their attention for longer."
- Teacher survey, American Journal of Public Health
2. Cut the clutter - Many modern classrooms accumulate reminders everywhere you look like brightly colored posters, student projects, mnemonic devices and storage boxes. Research shows that less is more. Too much clutter ends up being distracting for students and frustrating for teachers. Once again, teachers turn to Touchscreens to gather all of their essential information and visual teaching aids in a virtual space, so the classroom is clean and clear.
Read more at Edutopia.
3. Hands-on helps - Multiple studies show that project-based learning with a hands-on component helps students score higher on AP tests. The George Lucas Educational Foundation compiled results from studies on the value of project-based learning. They reported student improvement in not just AP exam scores but also in STEAM subject areas, SEL, social studies and informational reading. Touchscreens represent the most powerful hands-on teaching tools available for opening up a world of knowledge for students -- and it's all at their fingertips.
Get details at Lucas Ed Research
"These studies show the positive impact of project-based learning across content areas, grade levels, and for students from all types of backgrounds."
- Lucas Education Research
The One Teaching Tool for All Kinds of Classrooms
Discover the one tool that pulls together all of these trends in one place. The L7 series Touchscreen and Hubware make it easier to for schools to meet performance goals and deliver the kind of learning outcomes that everyone wants.