Case Study OneScreen & ECIA Charter Schools

OneScreen Subscription Placed Smart Screens in ECIA Charter Schools Immediately and Supports Academic Excellence Far Into the Future

Executive Summary
Subscription buying makes good business sense for ECIA schools because it puts world-class technology in all locations immediately and shifts costs from up-front to lower monthly installments.
Subscription gives ECIA an advanced warranty to replace hardware as needed and automatically upgrade all their tech in three years to stay current and keep seeing real gains in student performance.
About ECIA
The Education Center International Academy (ECIA) operates three charter schools in East Texas, with an academic focus on core fundamentals and technology.
As laid out in their mission statement, ECIA "prepares students for the future by utilizing technology in our teaching and training. With iPads in hand, we train students to think and learn at the pace of change."
As a charter school, ECIA has more teachers per student and more freedom in setting the curriculum, but at the cost of lower funding from federal, state and local agencies.
Challenge
ECIA is proud of meeting their goals in student excellence and providing a future-forward educational environment in rural Texas with minimal funding.
When purchasing new technology, the school had to equip all three campuses with the same tools and software. That meant making hard choices about what and when to buy.
When COVID realigned everyone's idea of classrooms, transforming remote learning from a "want" to a "must," ECIA had to act immediately regardless of their prior budgeting priorities.
Assistant Superintendent Bob Densmore said, "We weren't happy with our existing classroom tech due to lack of support. ECIA doesn't get as much funding as public schools and we needed smart screens right away because of COVID." Fortunately, OneScreen was right there with an answer.
Solution
The OneScreen Subscription purchase option delivered 28 Touchscreens to ECIA without delay, for a low monthly fee instead of a large, up-front financial commitment.
"Subscription was perfect for us," Densmore said. "OneScreen made it easy and our teachers love it."
In line with the school's mission, OneScreen Subscription includes an advanced replacement warranty and as much training as they wanted from Screen Skills Gurus.
That all added up to less than 1% downtime when the school had to make a big transition in how they brought education to the students.
Perhaps the best aspect of this option in the big picture is that by purchasing with OneScreen Subscription, ECIA will see automatic upgrades to their technology after three years so that their students will always have the very best tools on hand as times change.
Result
Teachers and students at ECIA were able to handle the switch to remote, then to hybrid, then back to in-person learning without a hitch.
According to Densmore, "We were able to get running right away and all my teachers were on board." Their remote learning program was a big success and ECIA is nearly 100% back to in-person learning. Densmore was happy to report very minimal learning loss compared to students in public schools across the country.
"Our teachers are very happy, especially with Zuni Learning. It was all easy to learn," Densmore concluded. "We found that we were doing more in a few months than we had all year with the old flat panels. Now we do all kinds of interactive lessons and the students really enjoy coming up to make presentations."
Through smarter purchasing and great timing, ECIA secured the best technology and the support they need to provide educational excellence deep into the future.
"We were able to get running right away and all my teachers were on board. OneScreen made it easy and our teachers love it."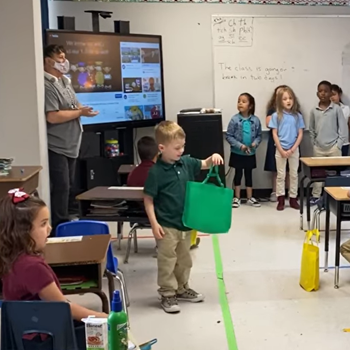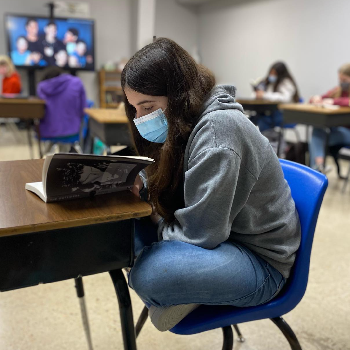 ---